Multi-Color Silk Mid Length Dress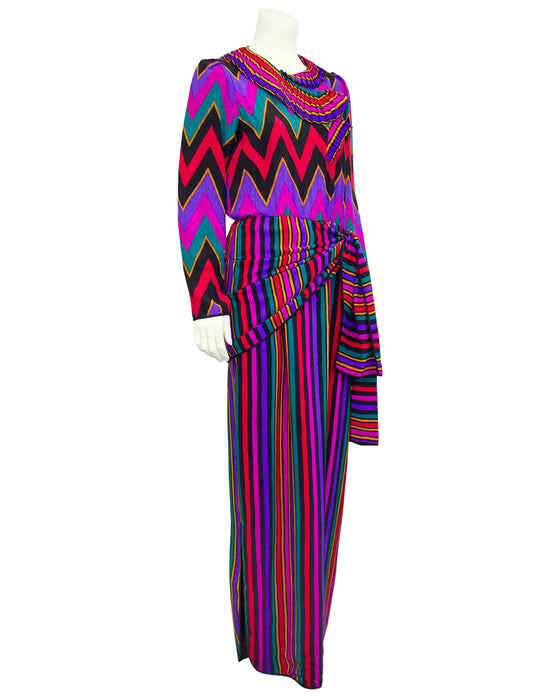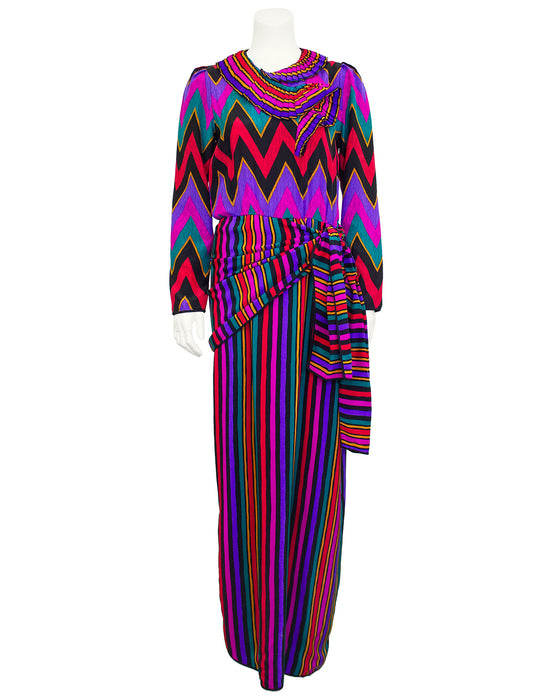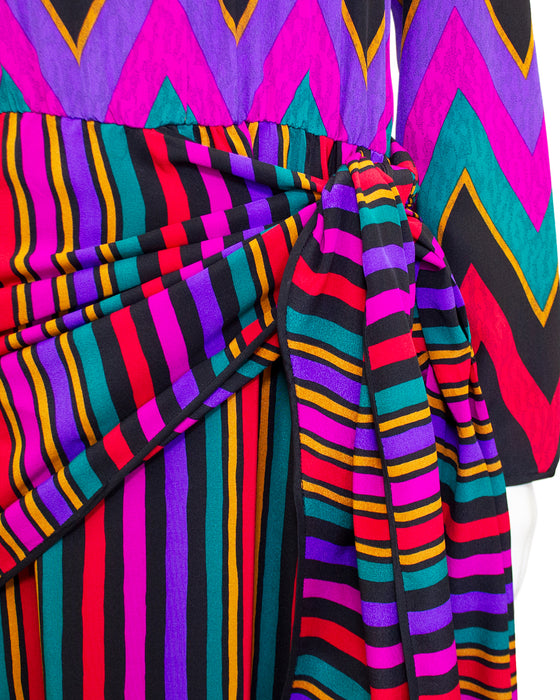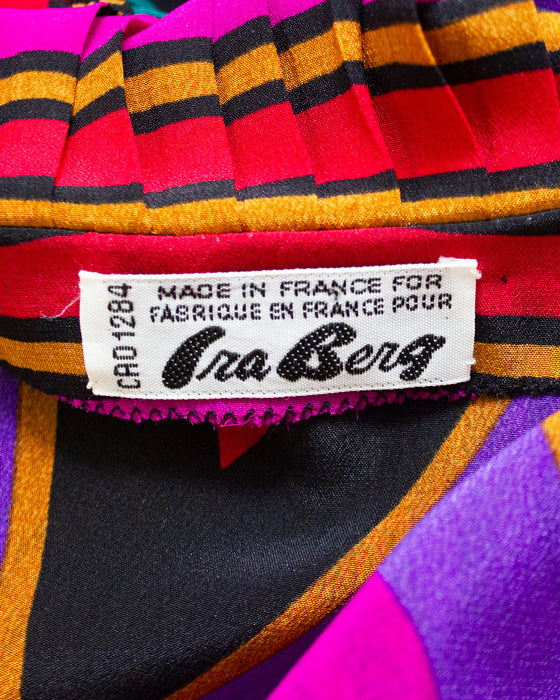 Stunning vibrant 1970's French printed silk dress with pleated collar, long sleeves and a wrap feature at the waist. Although it sounds like a lot, all the elements work so well together on this elegant day/dinner dress. Pair with black boots and a blazer for daytime, strappy heels for cocktail. The combination of chevron pattern on the bodice with vertical stripes on the skirt adds an elongated look to the silhouette. In excellent condition dry cleaned. The Ira Berg label is from one of the carriage trade shops in Toronto owned by the Berg family for 3 generations. Known for introducing many of the groundbreaking European and North American designers of the 60's, 70's and 80's to Canadian shoppers.
Sleeve 25" Shoulder 14" Bust 38" Waist 28" Hips 42" Length 60"