Black Lace and Sequin Cocktail Dress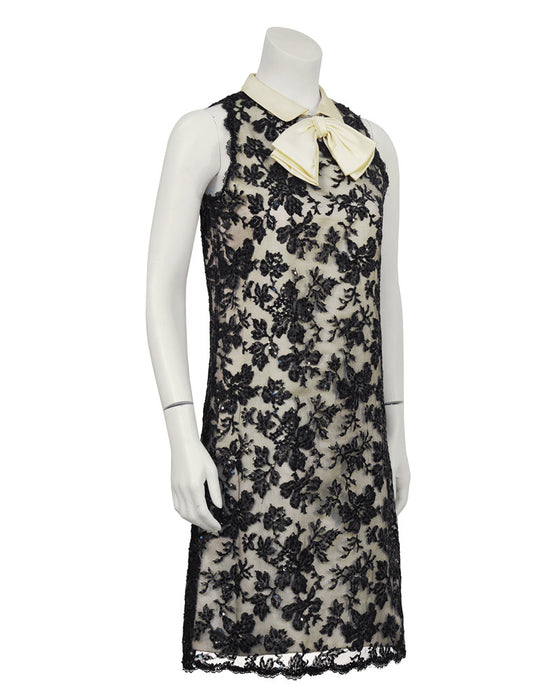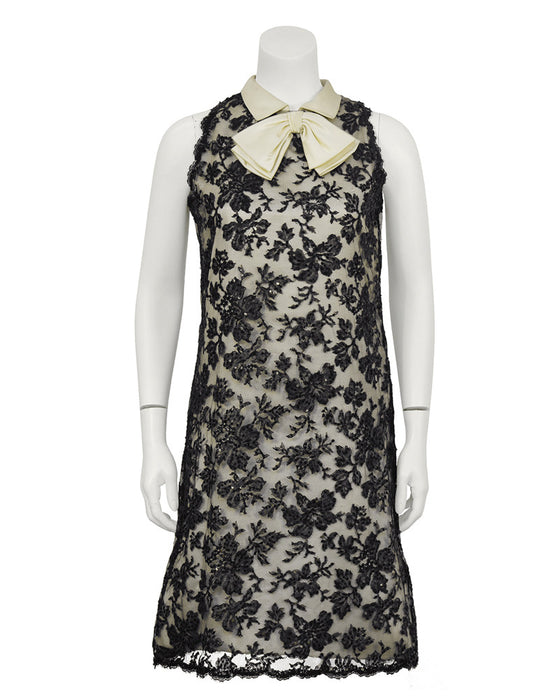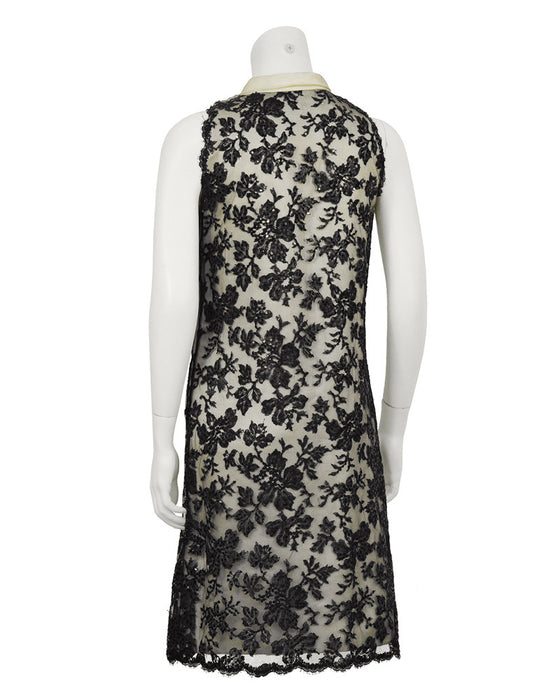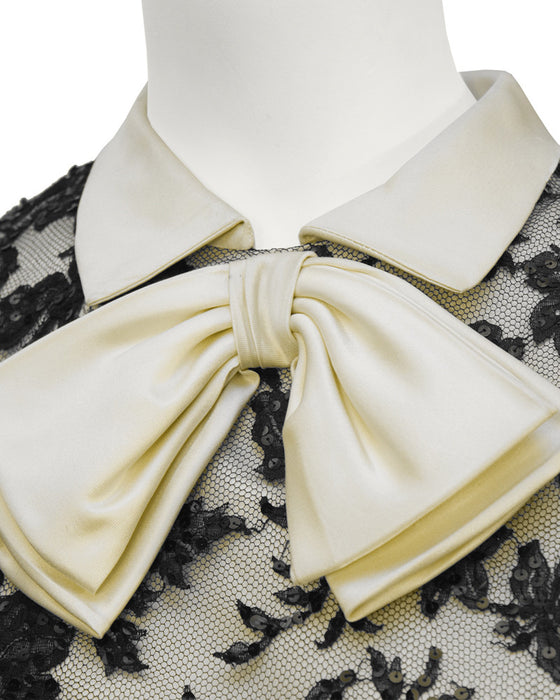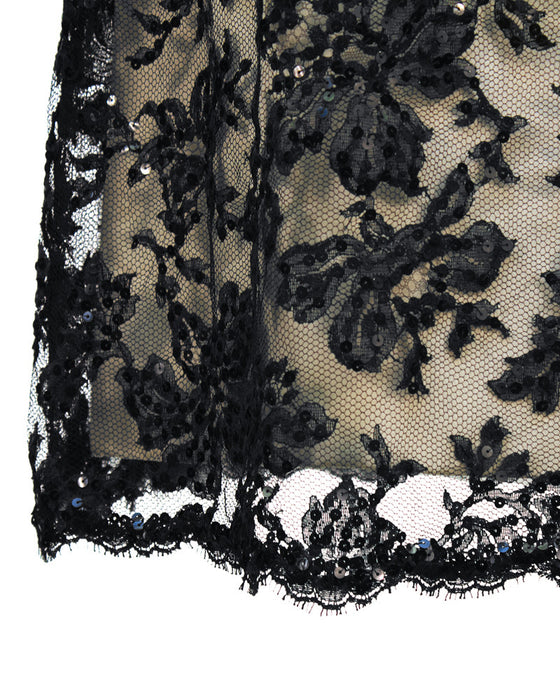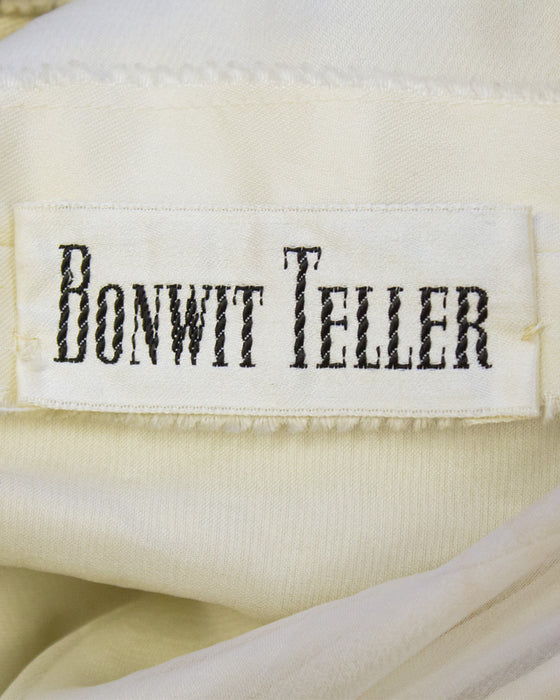 Beautiful 1960's Bonwit Teller cream satin sleeveless cocktail dress with a black lace over lay embellished with sequins. The dress has an off white satin collar that is finished with a static bow at the front of the neck. Zips up the back, unhooks at shoulder with snap collar access. In excellent condition. Fits like a US 4.
Length 38" | Bust 34" | Waist 33" | Hips 36"