"Sous le Cedre" Silk and Cashmere Large Scarf by Dimitri Rybaltchenko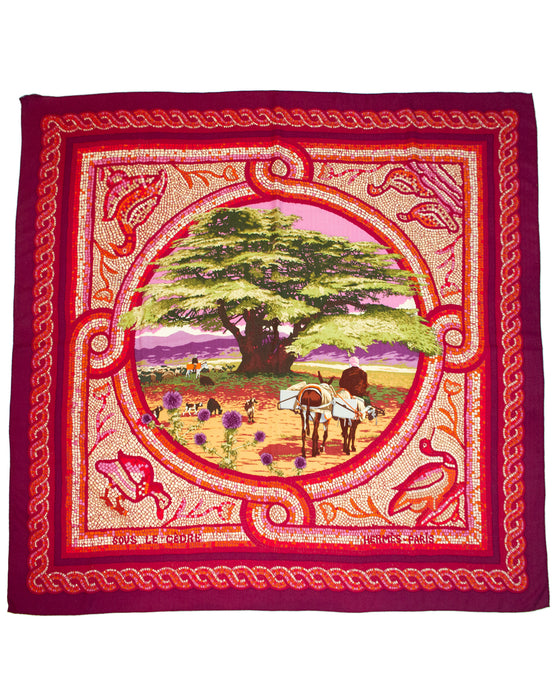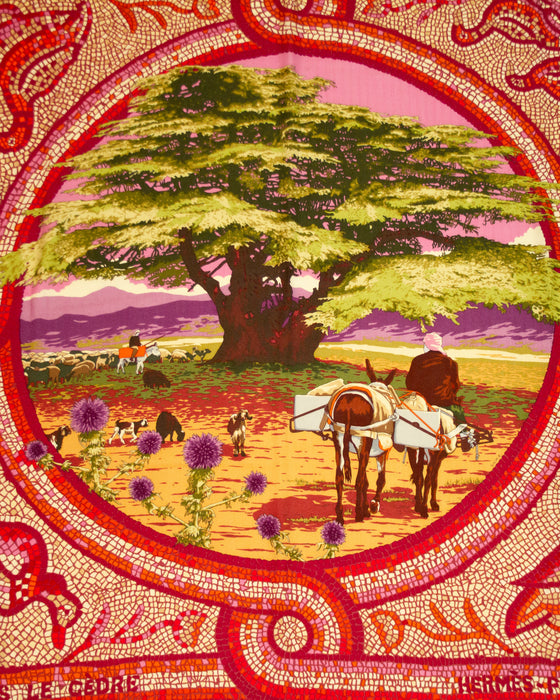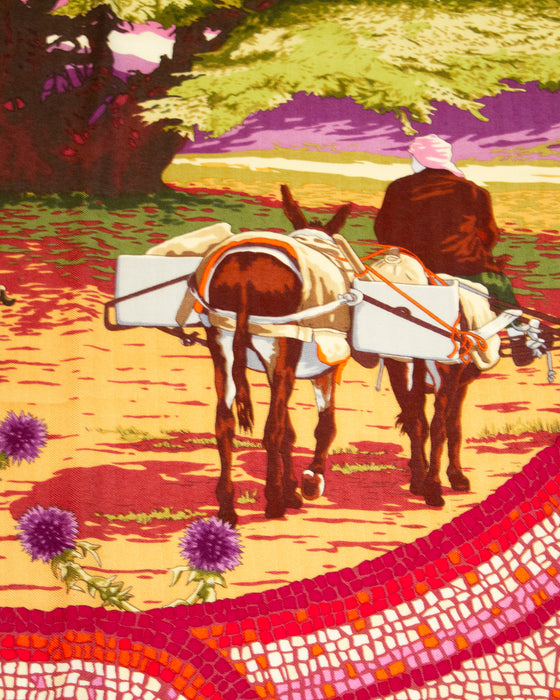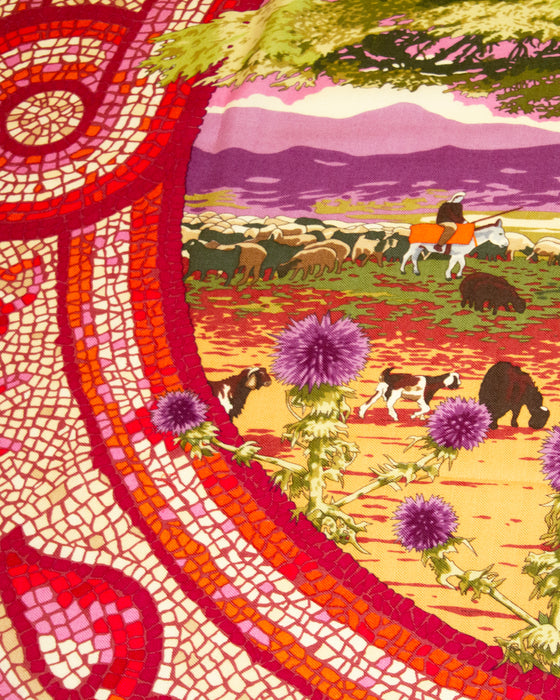 Hermes 'Sous le Cedre' scarf Designed by Dimitri Rybaltchenko in 2011. Dimitri Rybaltchenko is the son Vladimir Rybaltchenko (1939 - 2002), who in turn was the great-nephew of Philippe Ledoux, all renowned Hermes artists. This version of the 'Sous le Cedre' scarf is bright and rich with vivid hues of pink, purple and orange. It features a mosaic tile design with birds in it. The centre features a men on donkeys herding sheep around a large cedar tree with purple mountains in the background and purple thistle flowers in the foreground. This scarf is very large at 53" x 53" and is 65% cashmere & 35% silk. Excellent vintage condition. Made in France. Not in original box.
VintageCouture.com is not affiliated, associated, endorsed by, or in any way officially connected with any of the designer brand name companies / subsidiaries / affiliates that we resale. The names of these companies, as well as related names, marks, emblems, brands, and images, are registered trademarks of their respective owners.