Gold and Navy Lace Art Deco Flapper Dress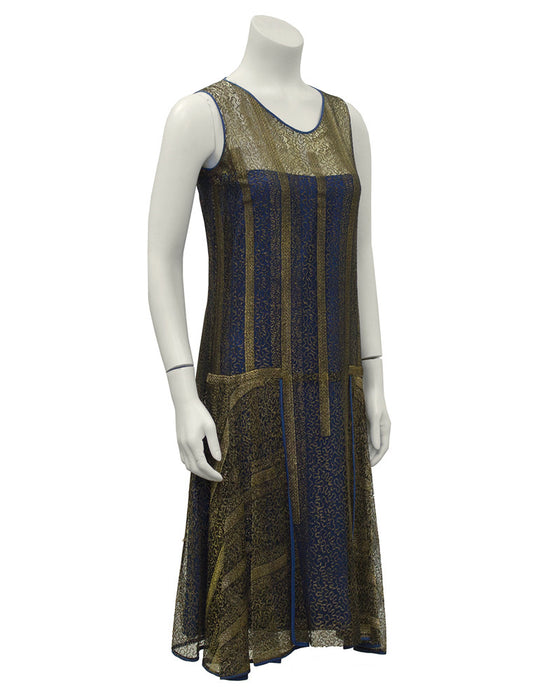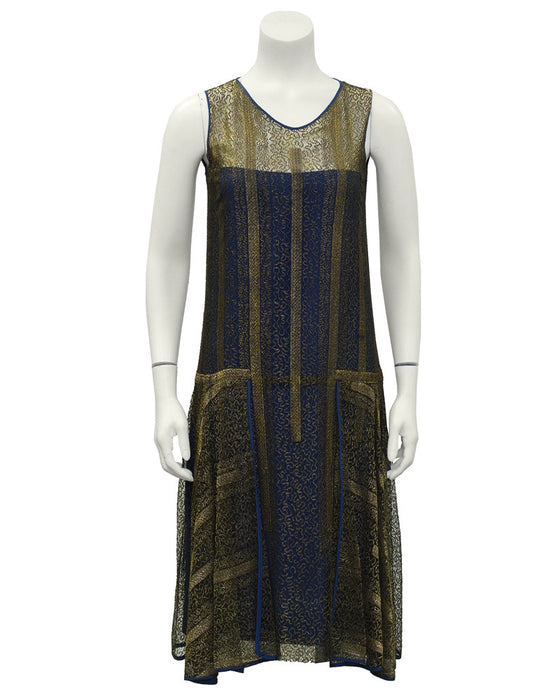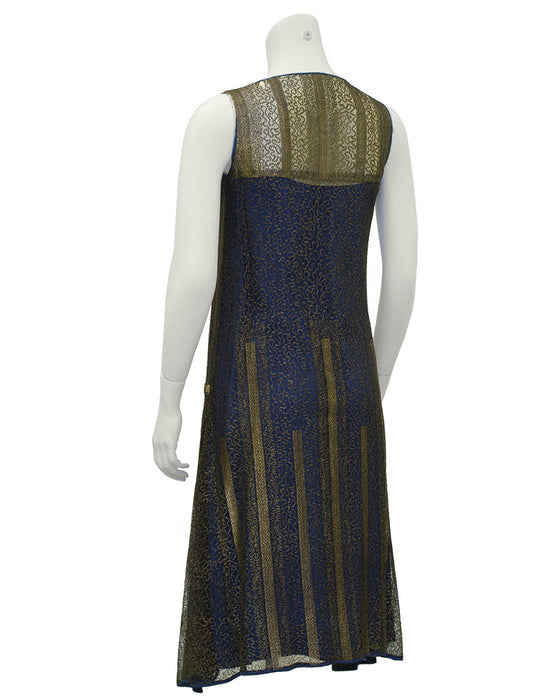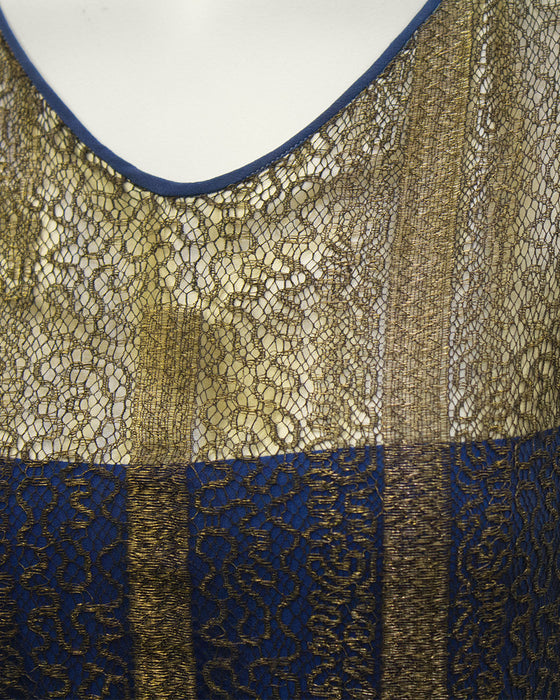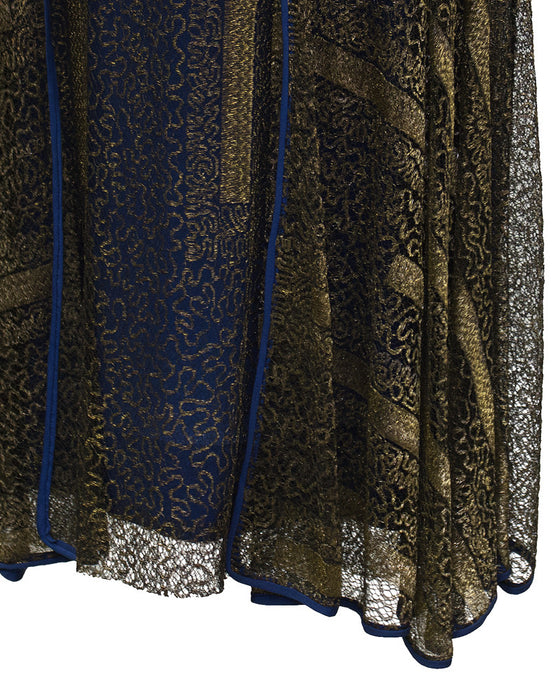 Art Deco era gold lace overlay flapper style dress from the 1920's. The navy silk under layer is attached to the gold lace over layer from the bust to the hem. Lace layer covers the whole topside of the dress from the round neckline down. The lace features a squiggle pattern and vertical bands down the front. Additional lace panels over the hips inset with hanky point hem. Trimmed all over in navy silk. Fits like a US 2. Over the head access. In excellent vintage condition. Very little sign of wear anywhere. Fragile textile.
Length 44" | Bust 34" | Waist 34" | Hips 40"