Brown Logo Hanging Garment Suitcase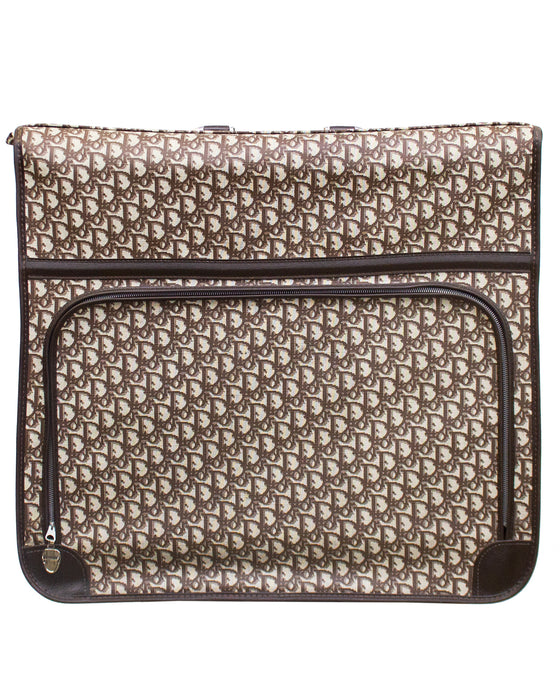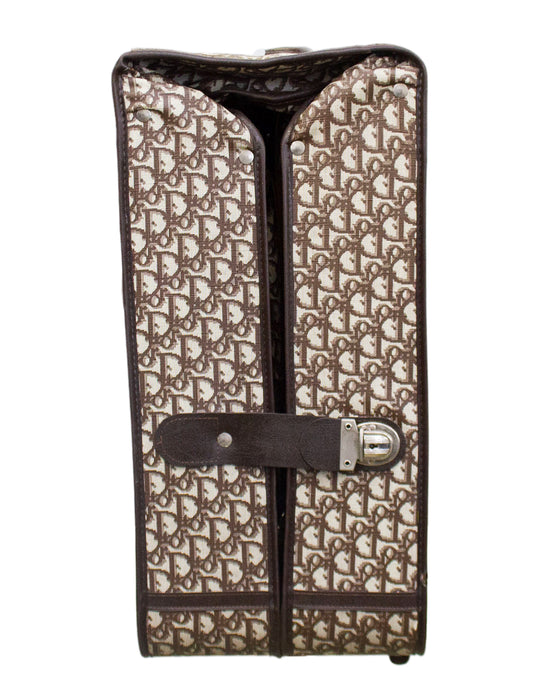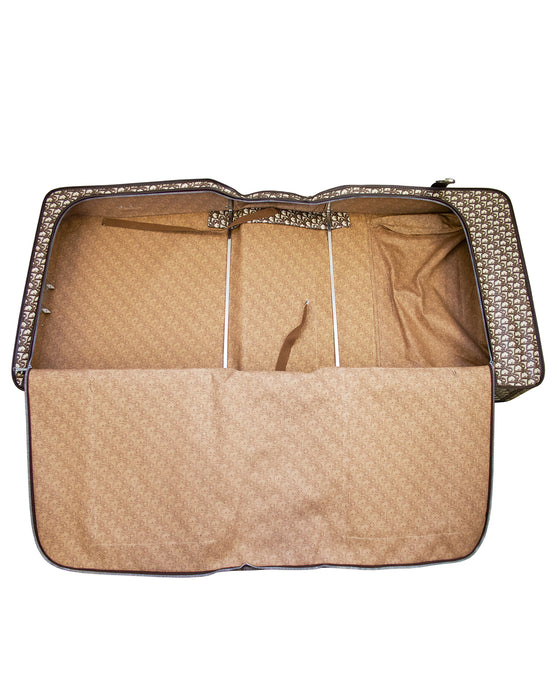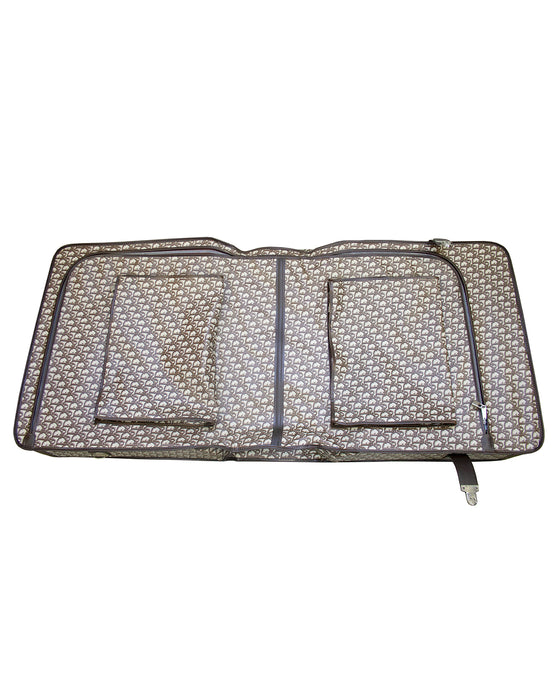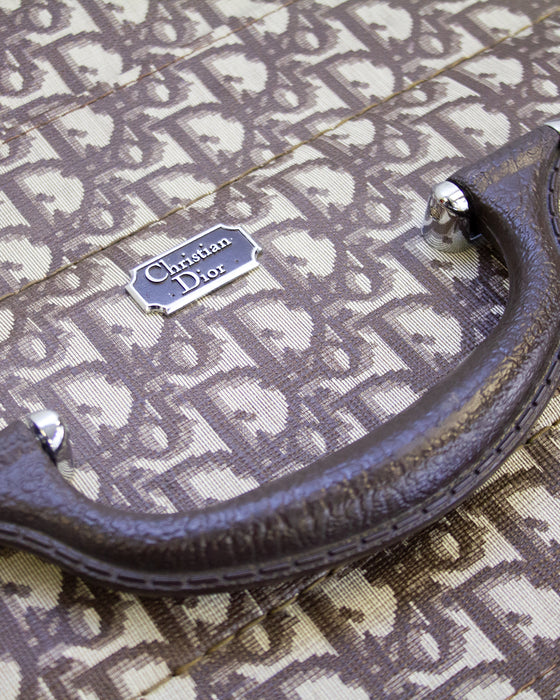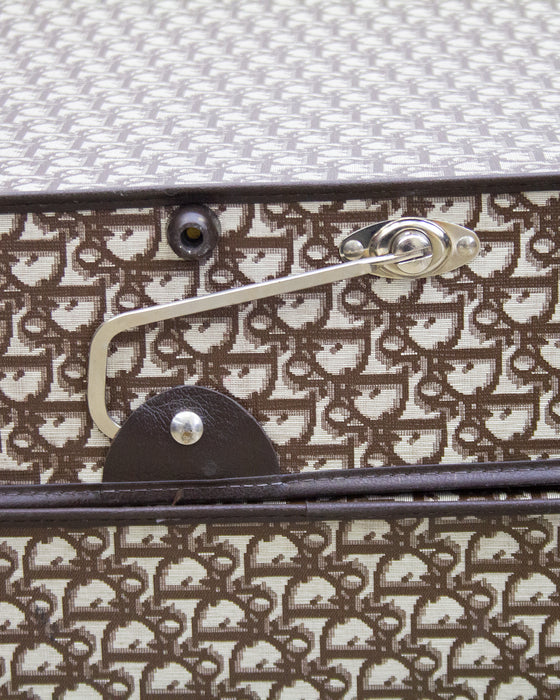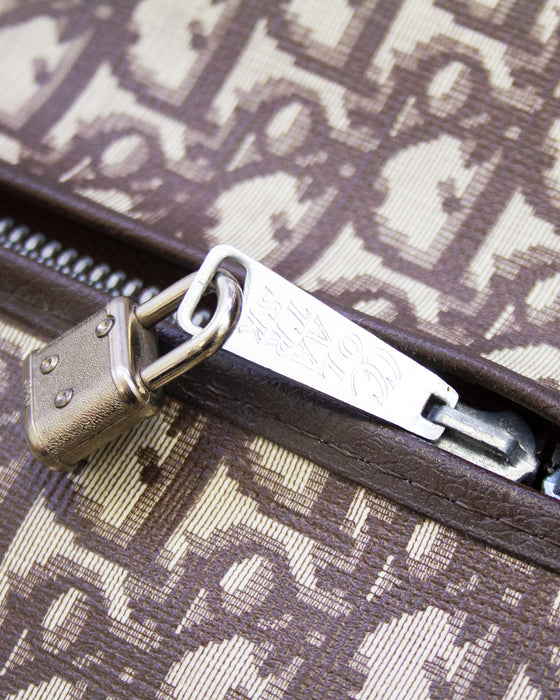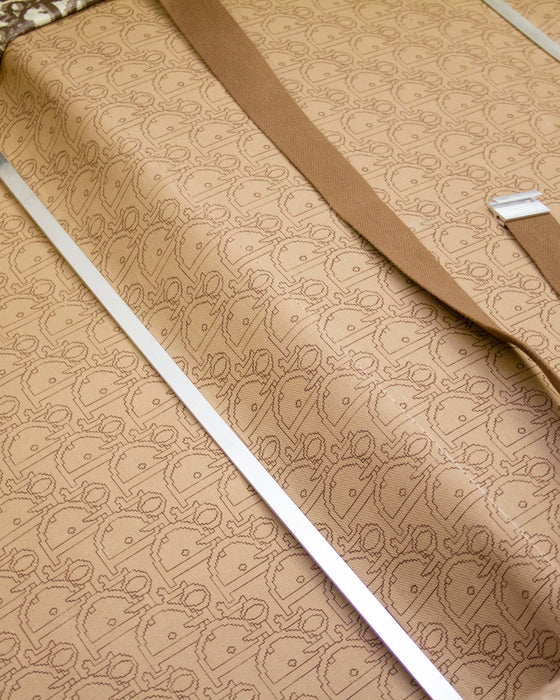 Large 1970's Christian Dior brown all over logo print hanging garment suitcase. Features silver tone hardware and a hard brown top handle with Christian Dior logo plaque. Trimmed in brown leather. Large front zippered pocket. Two interior cosmetics/small item pockets when suitcase is laid flat and opened. Interior is lined in tan inverted Dior logo print. Suitcase opens to lay flat with one large compartment where clothing can lay flat. Excellent vintage condition used only
twice. Amazing novelty conversation piece. Missing one tiny old fashioned pressure buckle on outer 1/2 compartment. Built for travelling in style! Measurements: Open Flat 54" x 24", Folded to Go W 24" x 21" L x 10".