2004 Etoupe Picotin GM Bag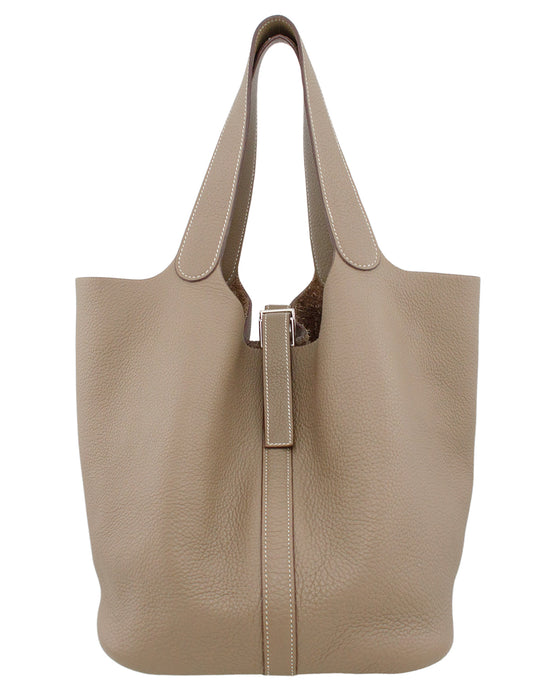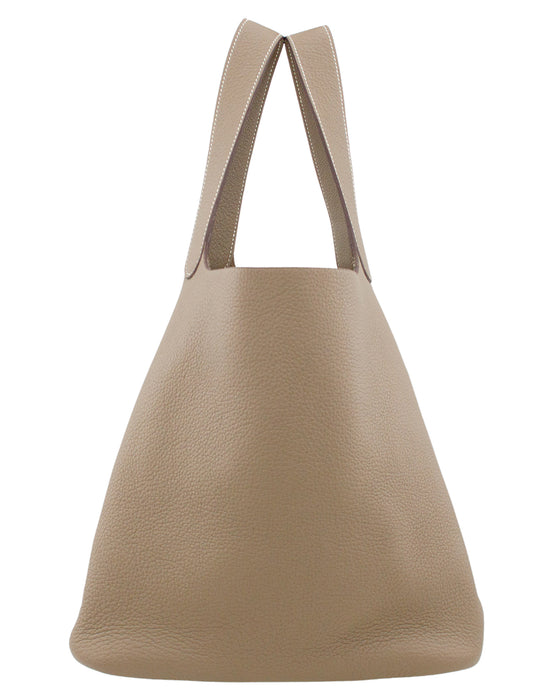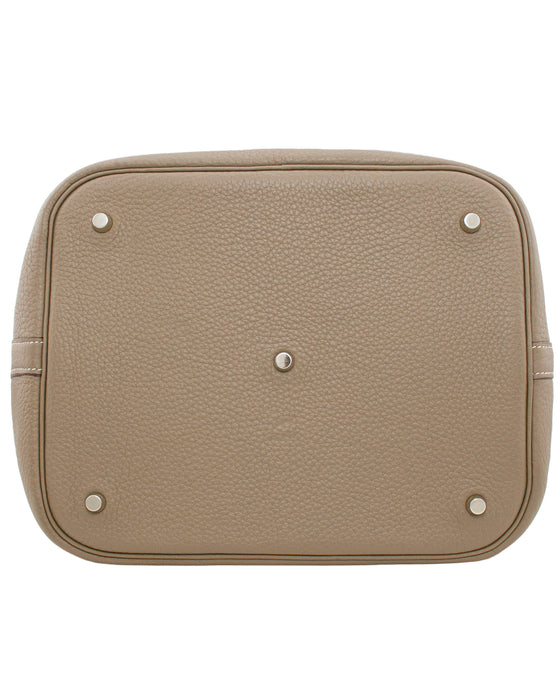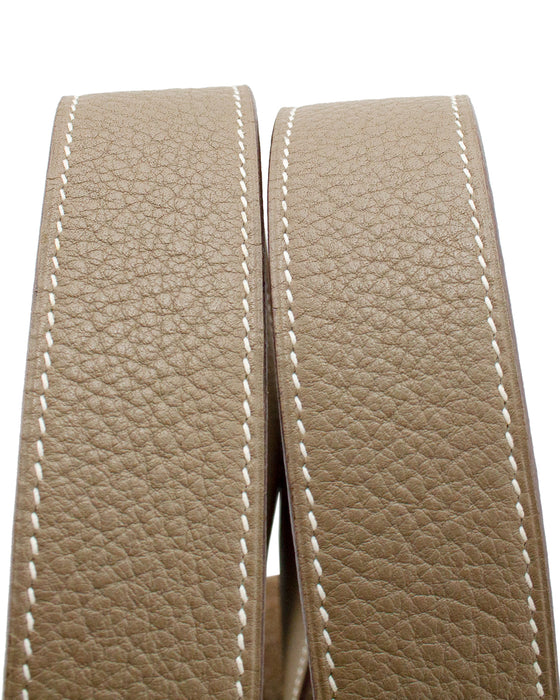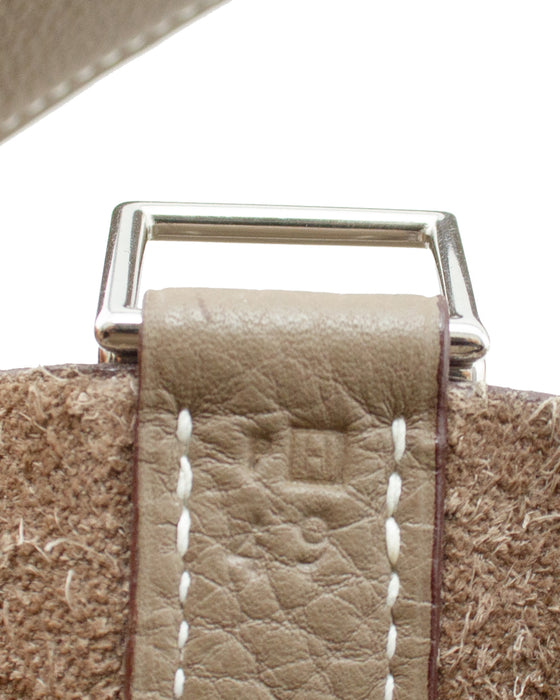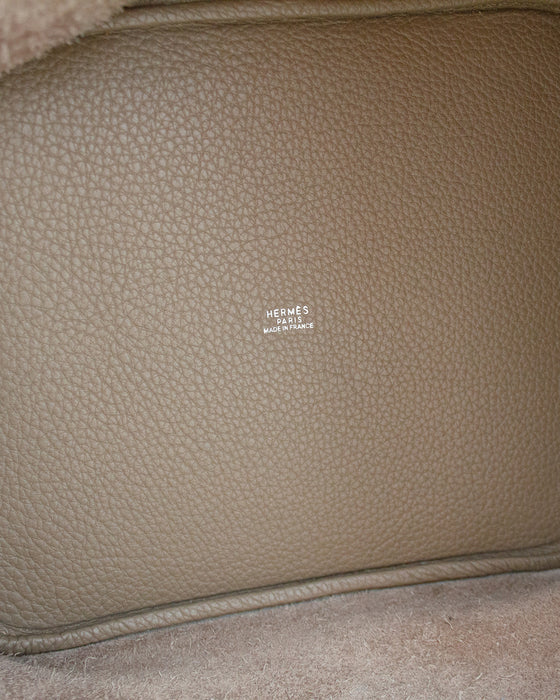 First introduced in 2002, the Picotin Lock bag takes its name from a French term referring to the measurement unit of horse feed. The roomy bucket shape is inspired by the horse's feedbag, which has a strap that secures the bag over the horse's ears and allows the animal to move around freely as it eats. The Picotin can accommodate all your essentials thanks to its spacious bucket structure. The strap comprises two pieces of leather sewn together using the saddle stitch for durability. The four protective metal base studs strengthen the base and keep the bag upright. Nicknamed the 'shopping basket' by its fans, this model is perfect for those who value both style and functionality.

This Picotin GM (largest size) dates from 2004, as stated by the square H interior blind stamp. Clemence leather, in the iconic and always chic Hermes Etoupe colour. Clemence leather has a semi-matte smooth, pebbled-grained surface that creates a slightly slouchy and relaxed handbag. Unlined. Handmade in France by Hermes artisans. Excellent vintage condition. Lock not included. Sold without box or sleeper bag. 26.7cm x 26.7cm x 22cm.
VintageCouture.com is an independent reseller of pre-owned and vintage goods.
VintageCouture.com is not affiliated, associated, endorsed by, or in any way officially connected with any of the designer brand name companies / subsidiaries / affiliates that we resale. The names of these companies, as well as related names, marks, emblems, brands, and images, are registered trademarks of their respective owners.