2008 31cm Hermès Navy Blue Clemence Bolide Bag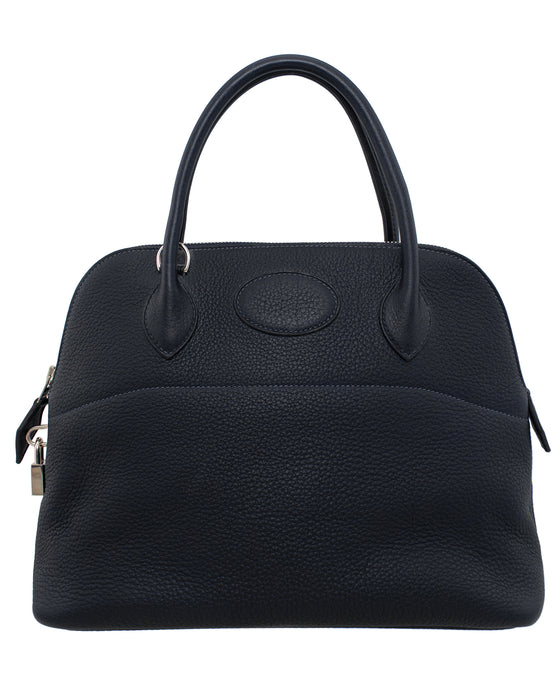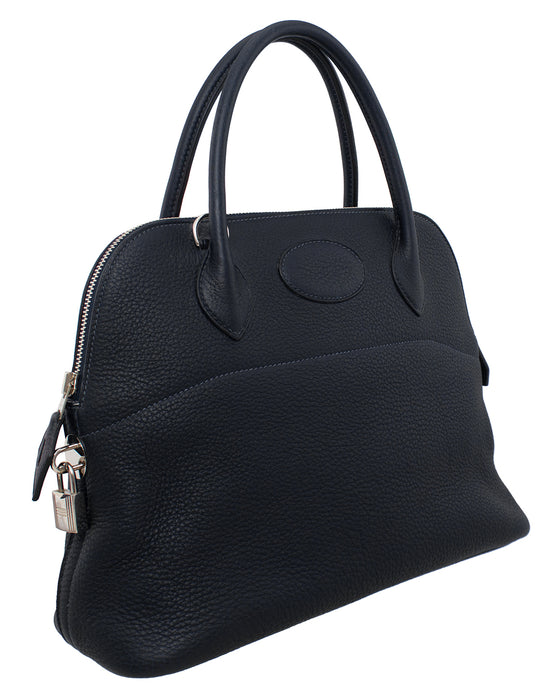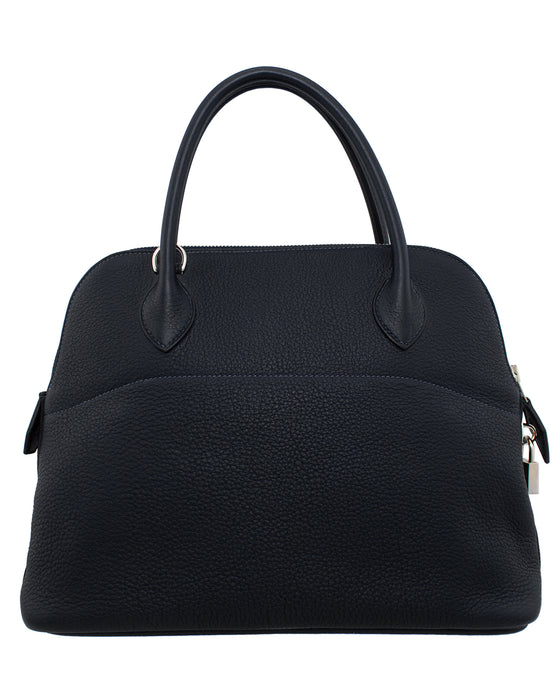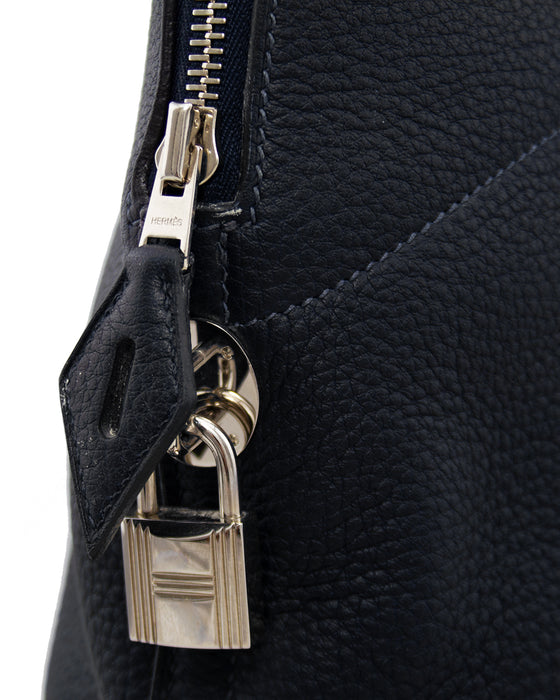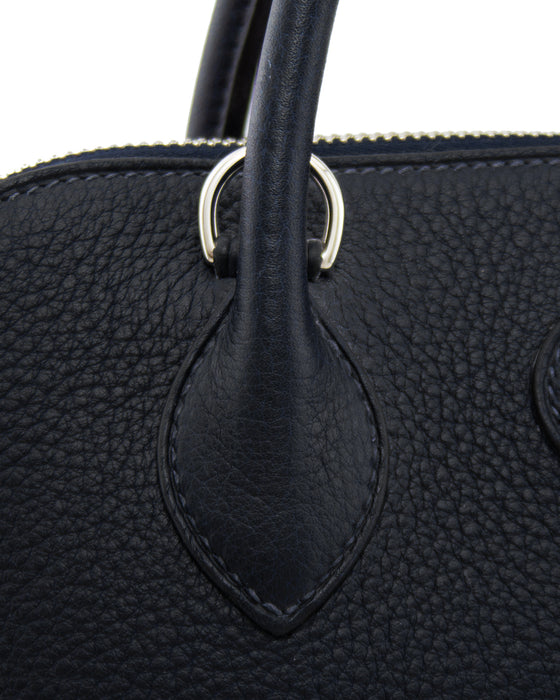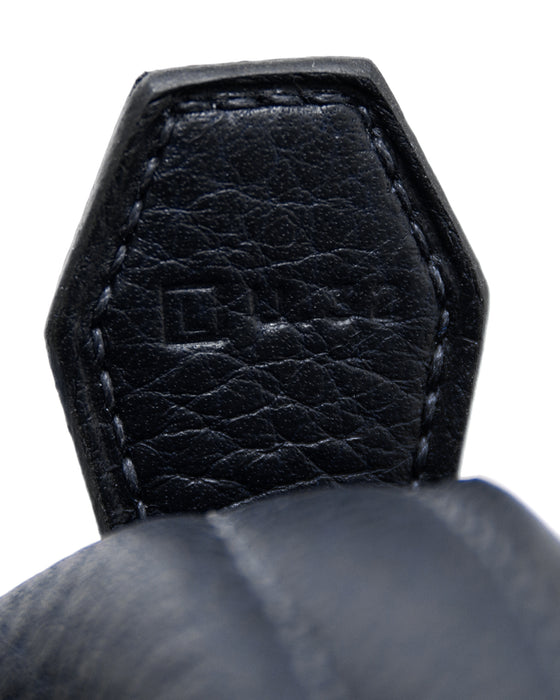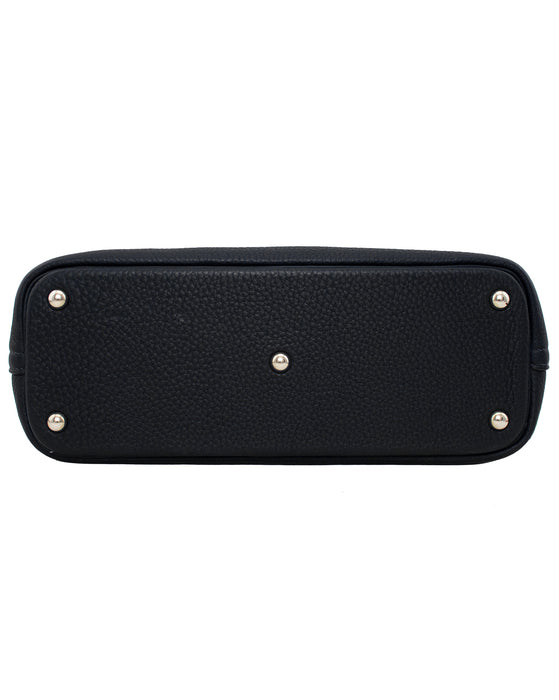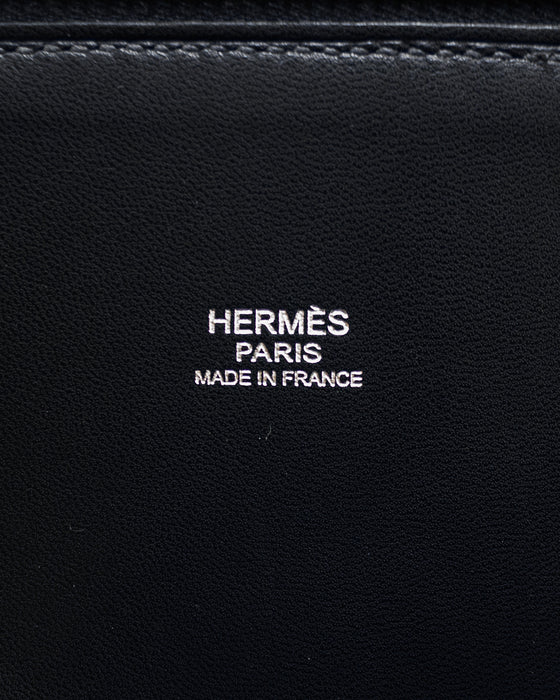 In 1916, Emile-Maurice Hermès, travelled from France to North America to visit to Henry Ford's automobile factory where he was introduced to a new mechanism: the zipper. In 1923, Hermès filed a patent for the zipper to be utilized in the production of leather goods. The Bolide became the first handbag with a zipper closure. Originally named, "le sac pour l'auto," it was later renamed, Bolide, a 16th century word for a comet, and an homage to the newly booming sports car industry. The 20th century saw a surge in demand for travel accessories, and the Hermès Bolide handbag was designed to be the optimal travel bag. The dome shaped carry-all Hermès Bolide features a single zipper closure, an oval exterior patch and a spacious interior.

This navy blue Bolide is the 31cm size in Celmence leather. Clemence is one of Hermés' most popular leathers; with a matte finish, flat-grained and resistant to scratches, soft and heavy. The square L blind stamp dates this bag to 2008. It is the 'mou' version, a style is known for its relaxed feel. Silver hardware with the iconic Hermes lock. Excellent, gently unused vintage condition. Handmade in France. Sold without the shoulder strap, original box or sleeper bag.

31 cm x 24 cm x 12 cm.