Black beaded cocktail dress with silver detail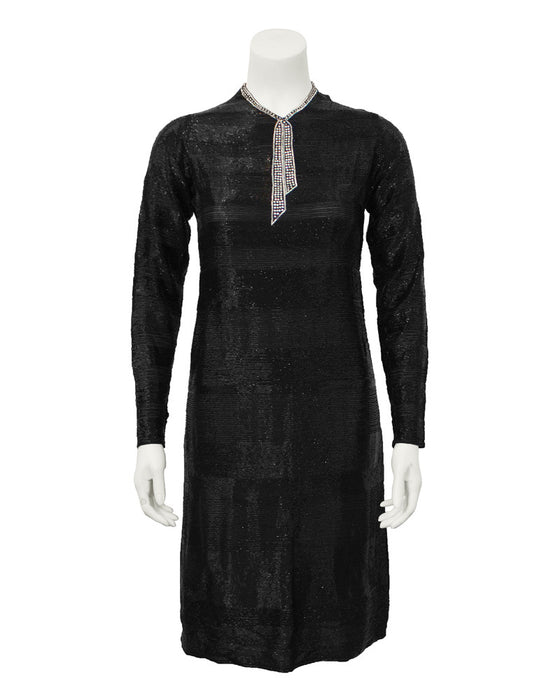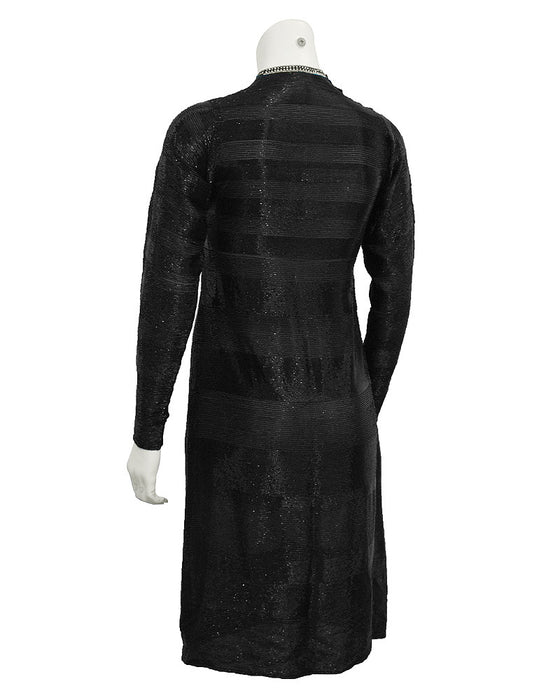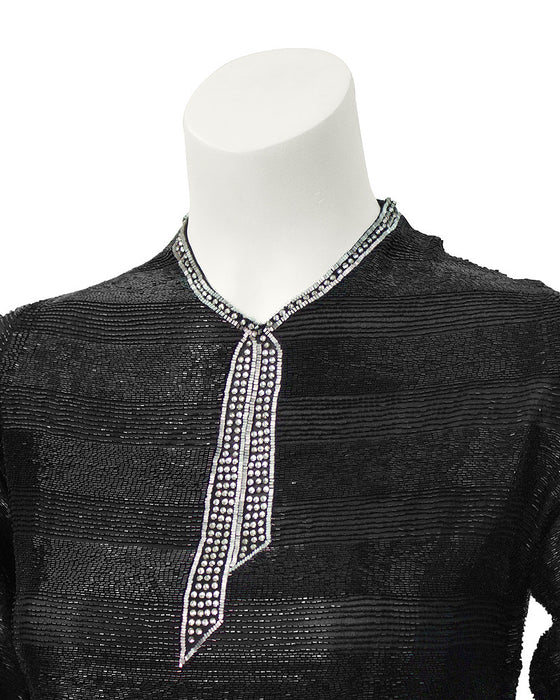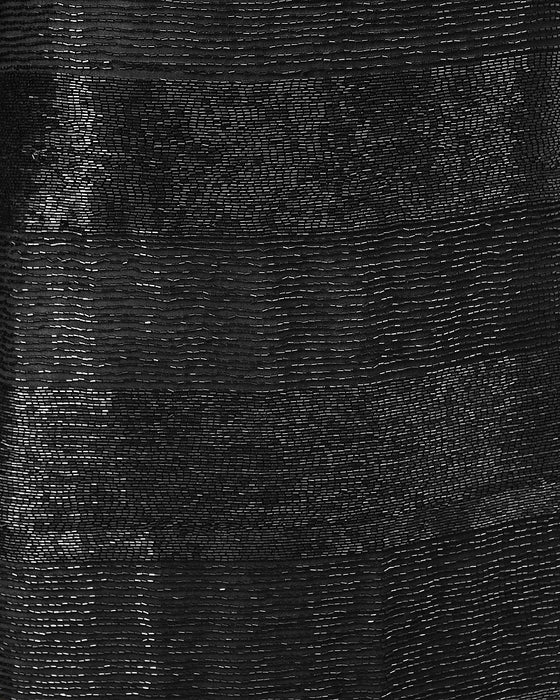 Stunning 1930's hand beaded long sleeve cocktail dress. Beading creates black on black horizontal stripes that get larger as they cascade towards the bottom of the dress. Neckline features beautiful silver and rhinestone tromp l'oeil beading in the shape of a neck tie. The most perfect LBD with diamond studs. Beading is fragile due to age, though the condition is excellent. Narrow fit.
Sleeve 14" | Shoulder 15" | Bust 32" | Waist 30" | Hips 33" | Length 39"