Brown and Cream Satin Gown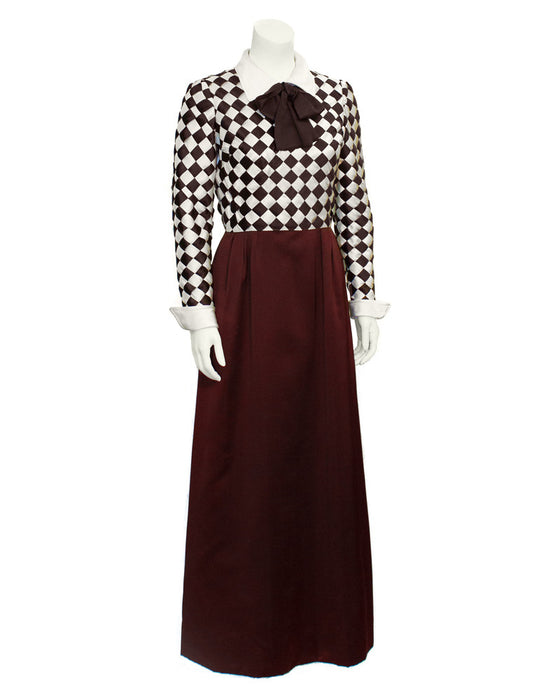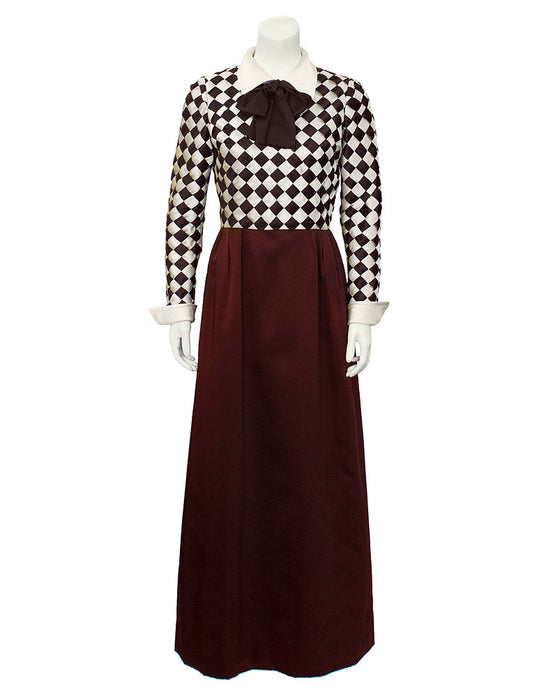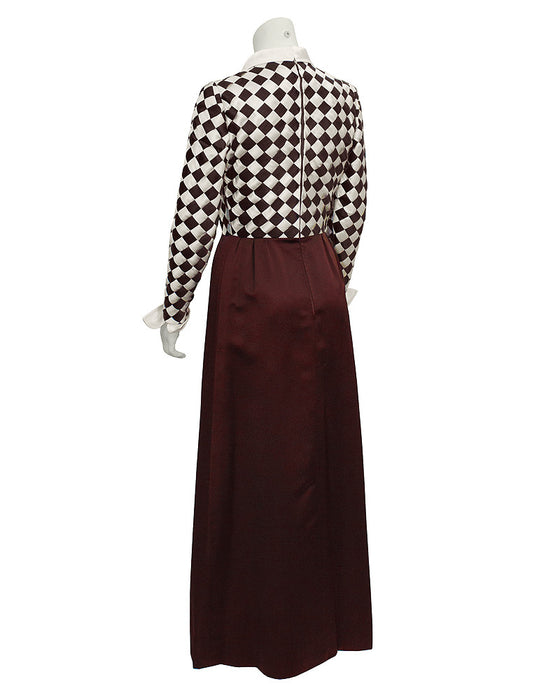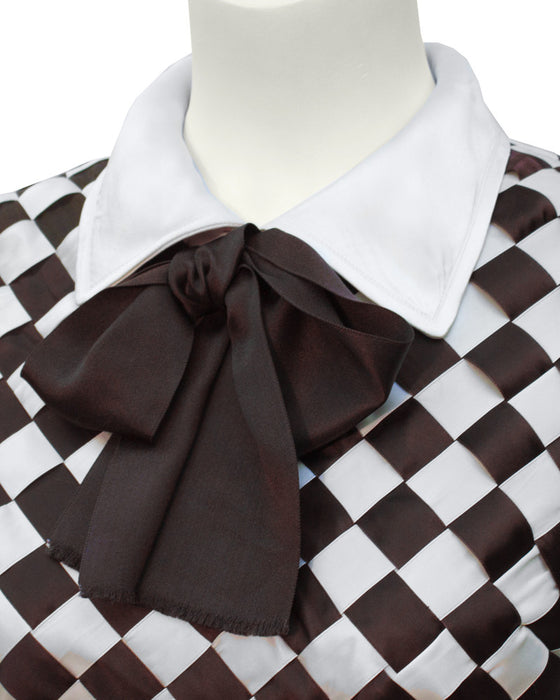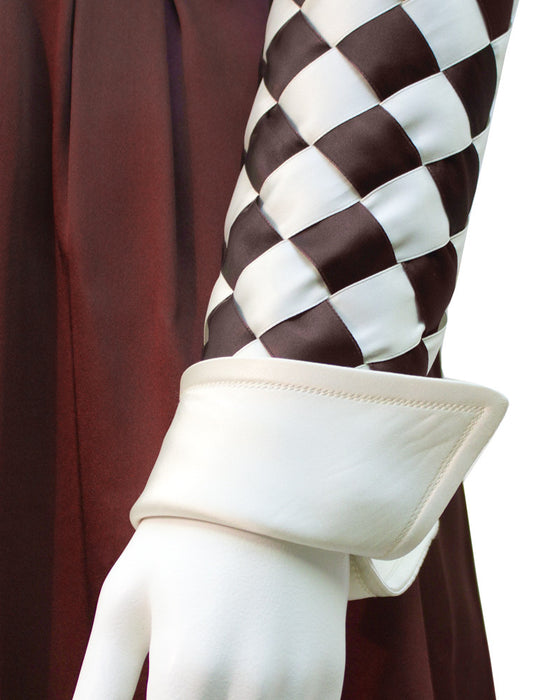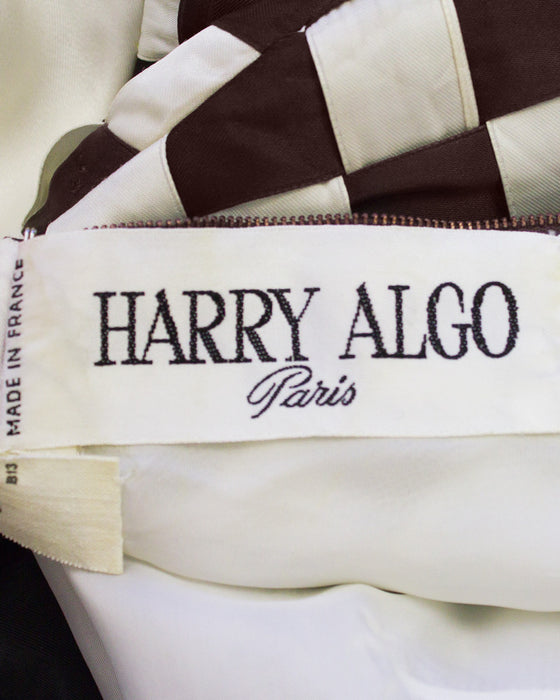 Fabulous Harry Algo brown and cream satin shirtwaist style gown from the 1960's. Upper bodice with a silk cream collar and a large brown bow. Woven satin ribbon on bodice creates checkered pattern. Three fixed pleats at each hip. Back zip closure. Excellent vintage condition. Fits like a US size 4-6.
Bust 35" | Waist 39" | Hip 33" | Length 58"