Opera Coat with Red Roses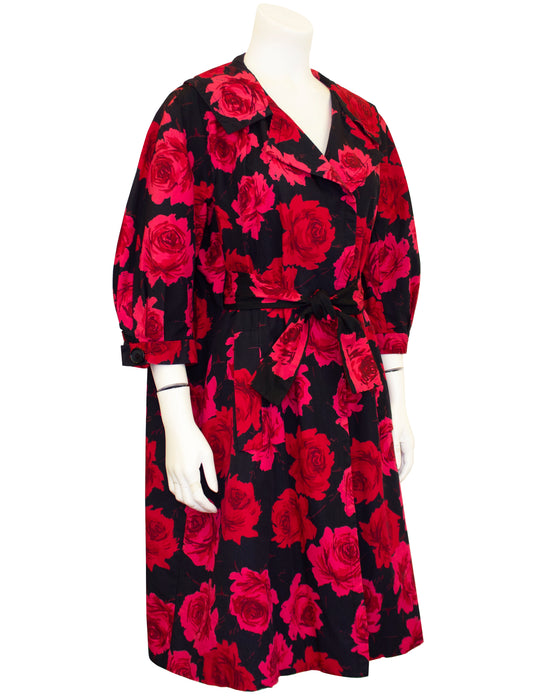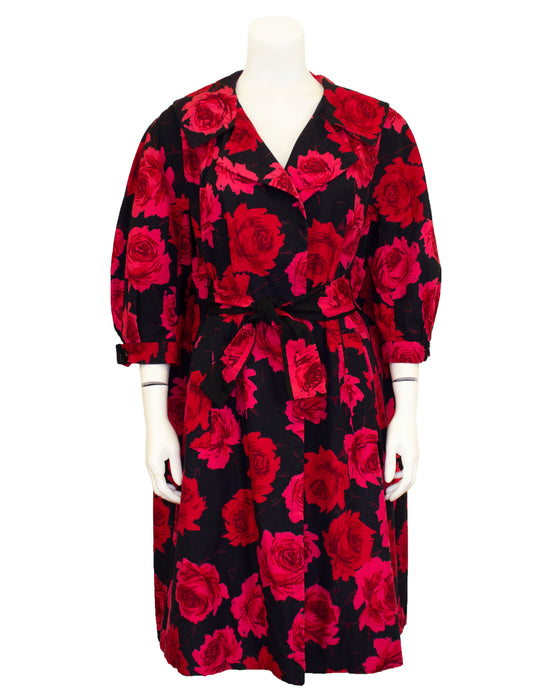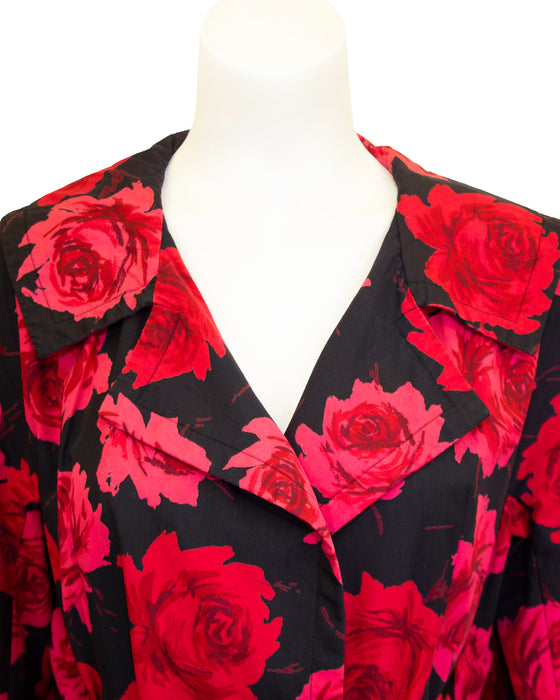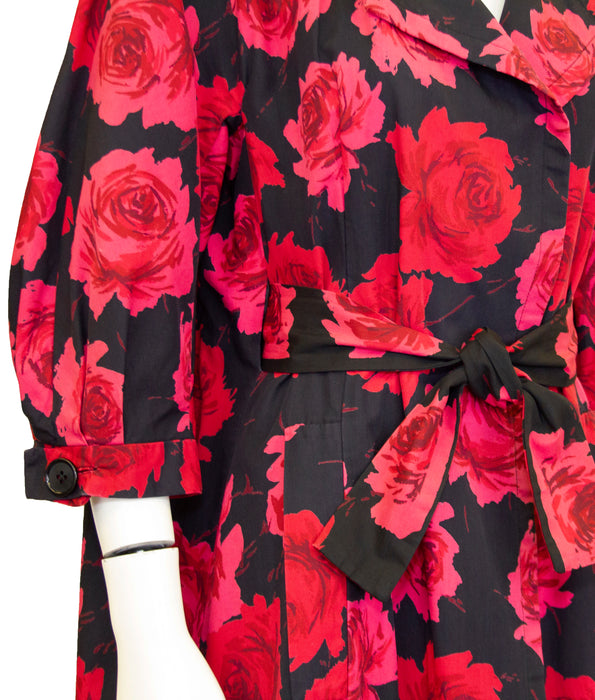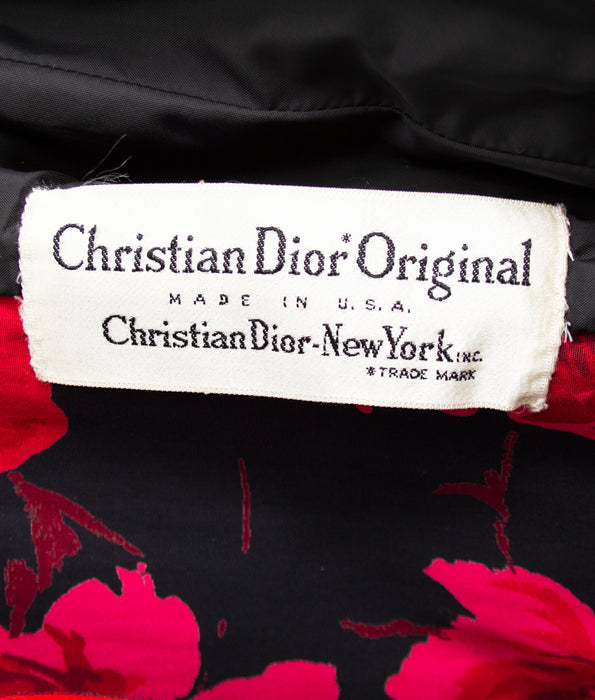 Absolutely stunning Christian Dior New York opera style swing coat. Notched collar with balloon bracelet length sleeves and no buttons at front. Half belt that ties at front and is hidden in the interior at back to not interrupt the beautiful full shape of the coat. Fabric feels like a cotton twill that has been treated to be slightly water resistant. Black lining. From department store Halle on Main in Memphis, Tennessee. Excellent vintage condition. Fits size US 4-10. Made in U.S.A.

Sleeve 18" Shoulder 17" Bust 40" Waist 42" Hips 44" Length 39"