'Cyber Good Luck' Bracelet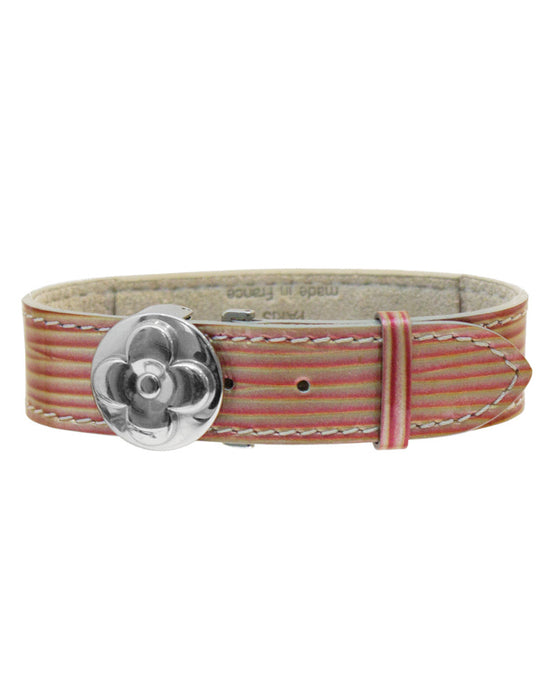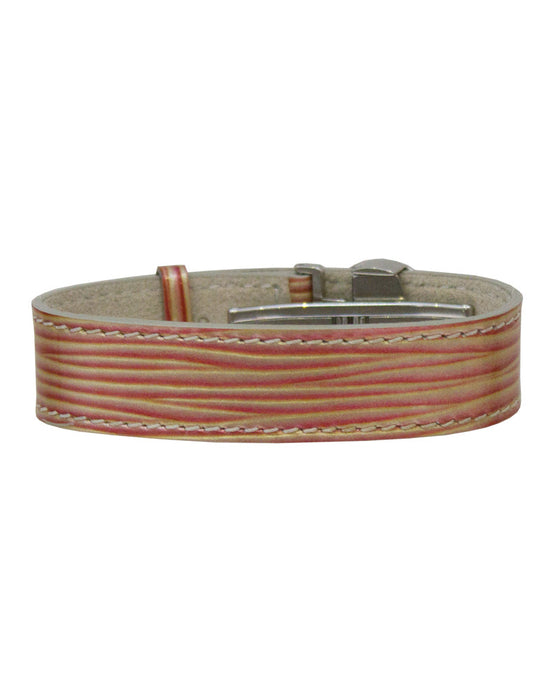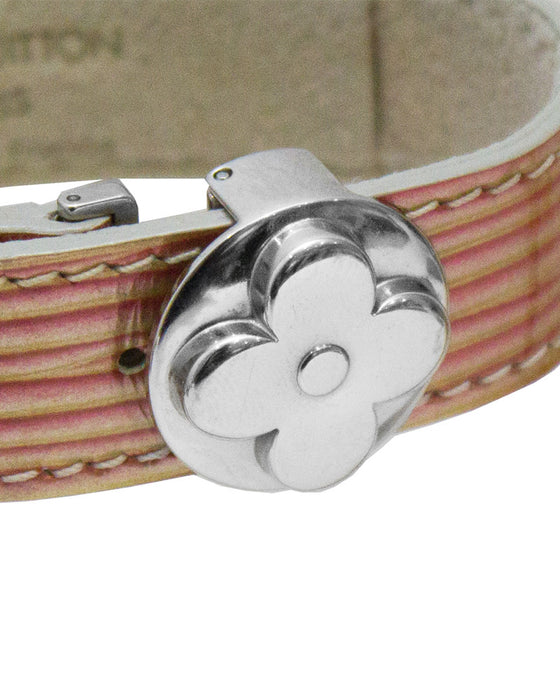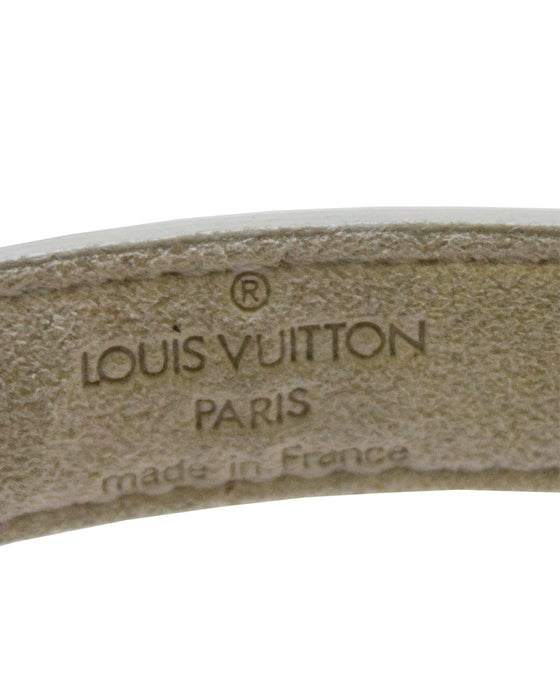 Louis Vuitton limited edition millennium cyber cuff. The bronze and blush epi leather bracelet has a shimmery finish and is smooth to the touch, almost like vernis. Adorned with silver hardware and a hidden butterfly clasp.  The bracelet was made by Louis Vuitton to celebrate the millennium and was made in limited quantities. Adjustable to fit wrist from 6.5" to 7.3" and is  0.6" wide.  In excellent condition. 
Length 7" | Width 0.6"