Green Geometric Print Day Dress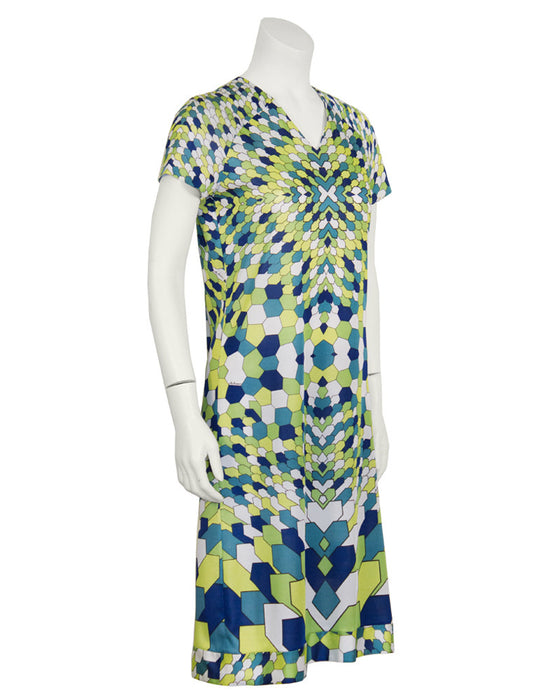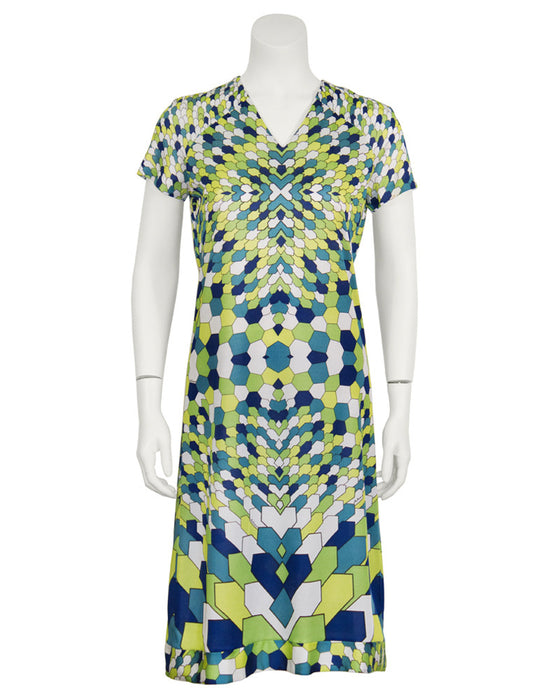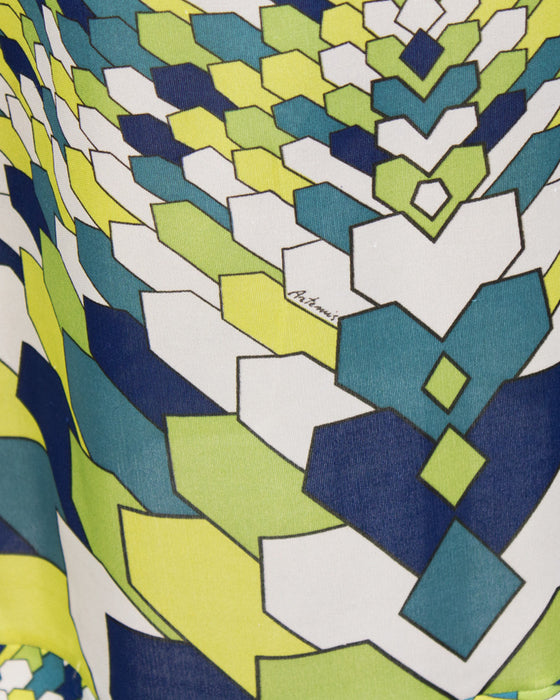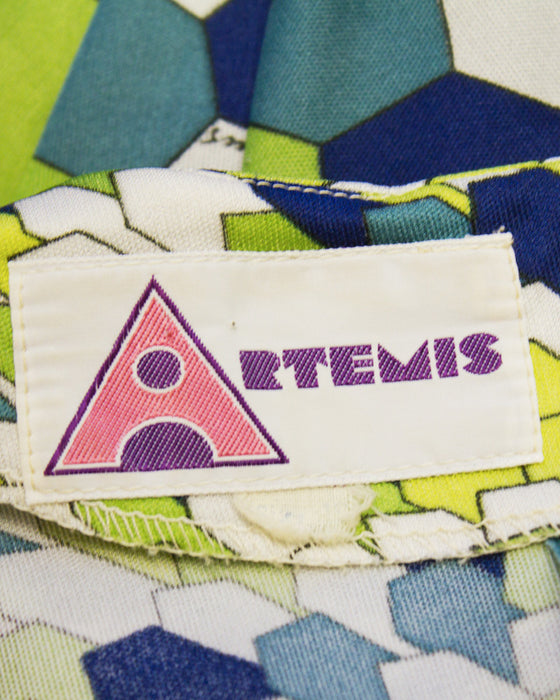 Like new 1970's Artemis polyester t-shirt dress with an all over Pucci inspired geometric print in lime green, white, teal, and navy blue. Constructed with short sleeves, a v neck and a back zip closure. Excellent condition. Fits like a US 4. Unique fabric design has designers name embedded throughout.
Length 45" | Bust 32" | Waist 31" | Hip 35"