Blue Jacquard Silk Print Dress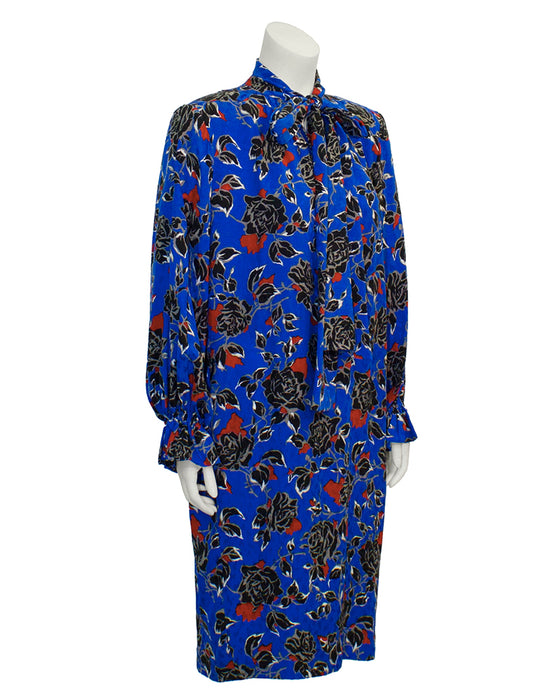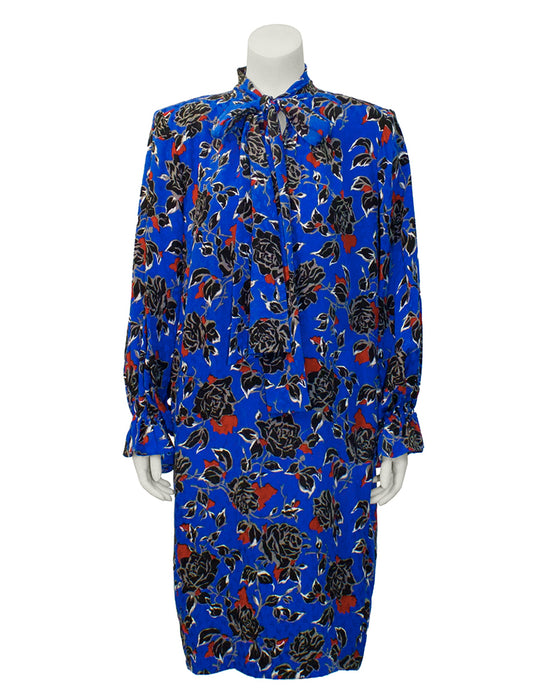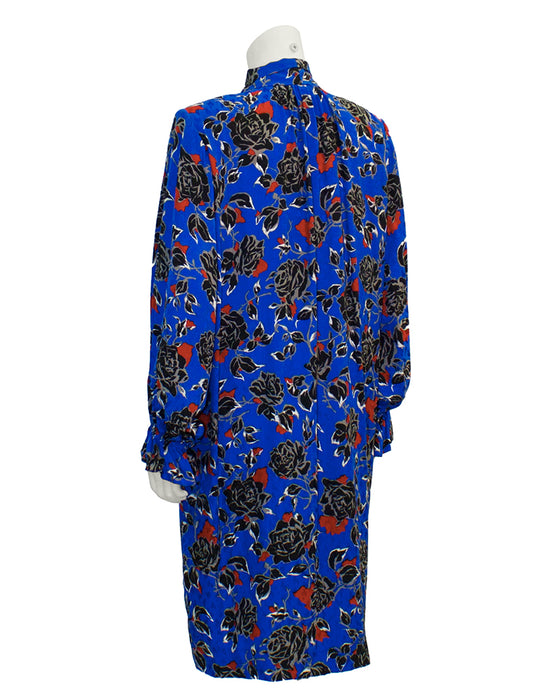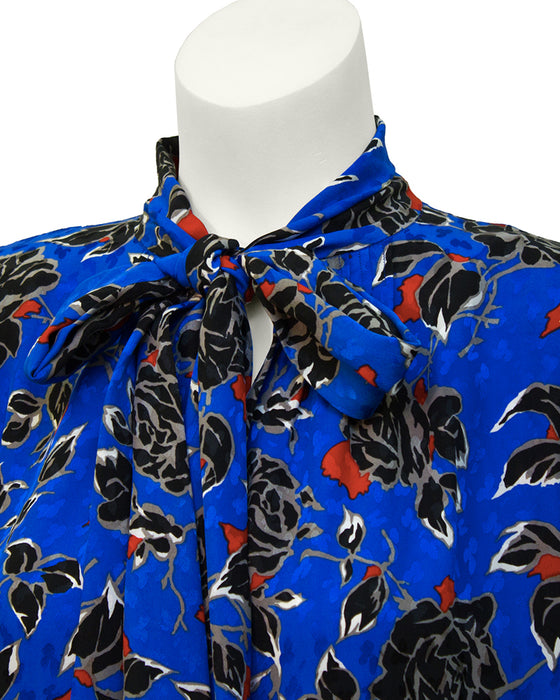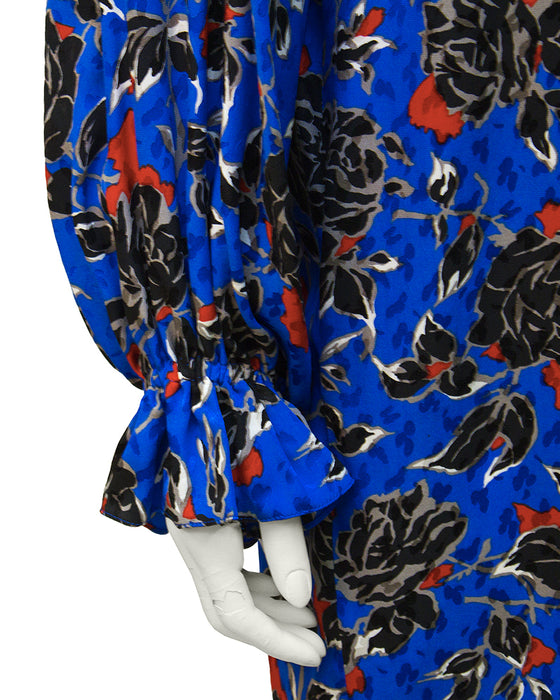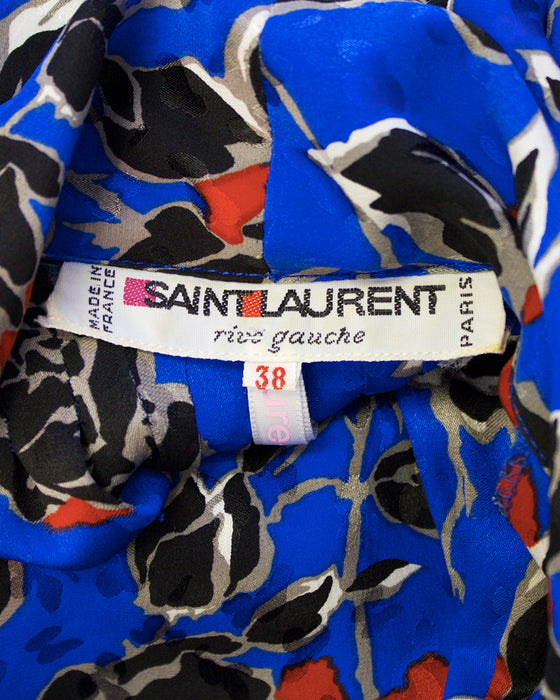 Amazing Yves Saint Laurent electric blue silk jacquard long sleeve dress  with sweet neck tie from the 1980s. Features a semi abstract rose pattern with notes of black, white, red and grey. Padded shoulders, and a v-neck with a long tie collar. Loose fitting sleeves with ruffled wrists. Excellent vintage condition. Generous fit, from 6-10 US.
Length 43" | Shoulder 18" | Arm 18" | Bust 40" | Waist 40" |
Hips 41"