Brown One-Piece Swimsuit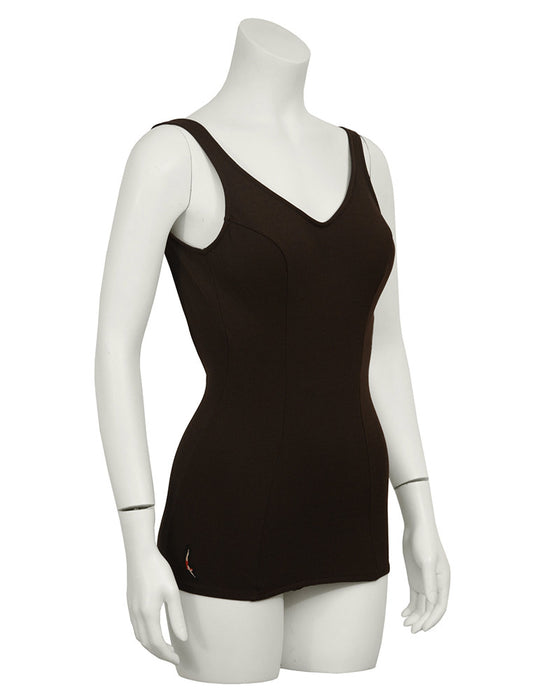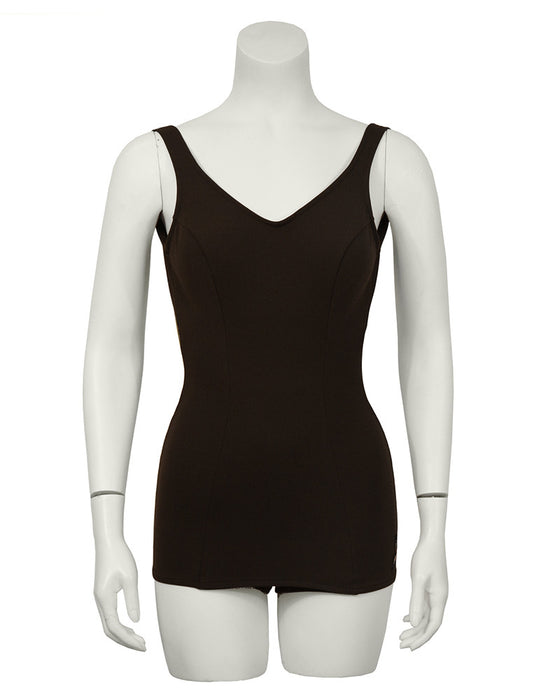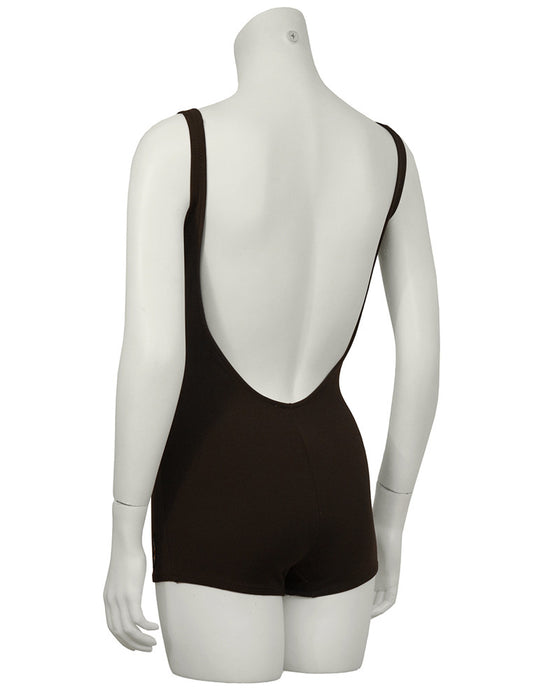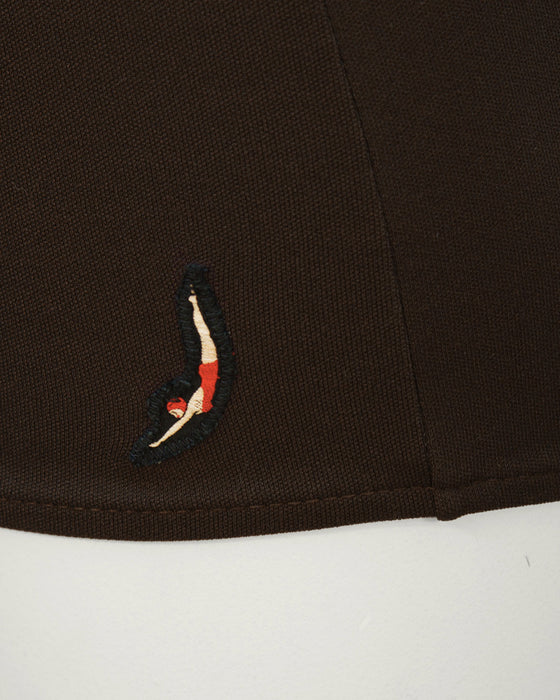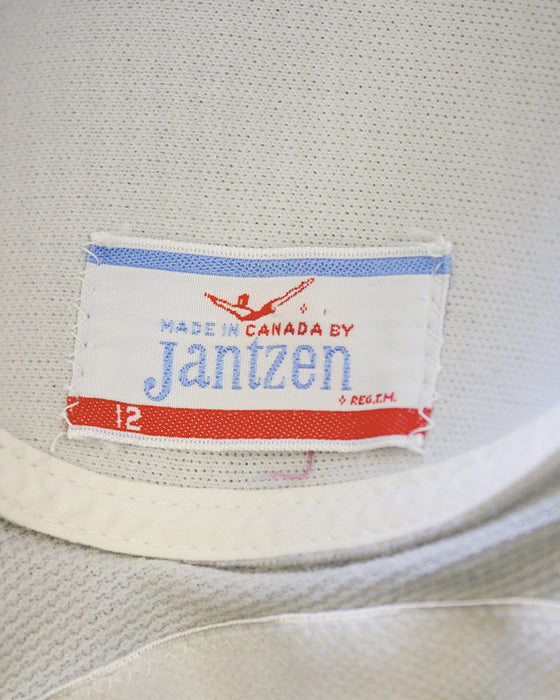 Classic Jantzen brown one-piece stretch polyester bathing suit from the late 1960's. Features a sewn in bra with cups and a low back, seams down the front. Finished with a Jantzen diving girl logo patch on the left hip. Elastic and synthetic fabric still intact and wearable. In excellent condition. Fits like a US 2-4.
Length 23.5" | Bust 29" | Waist 34" | Hip 38"