Black Jacket with Rhinestone Flowers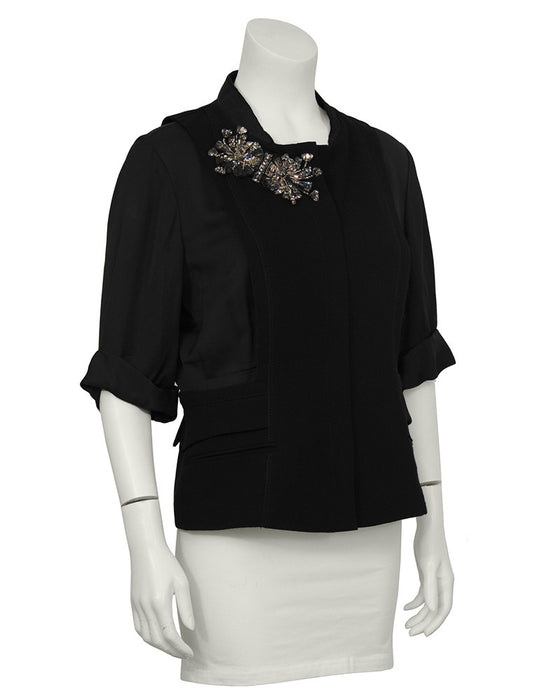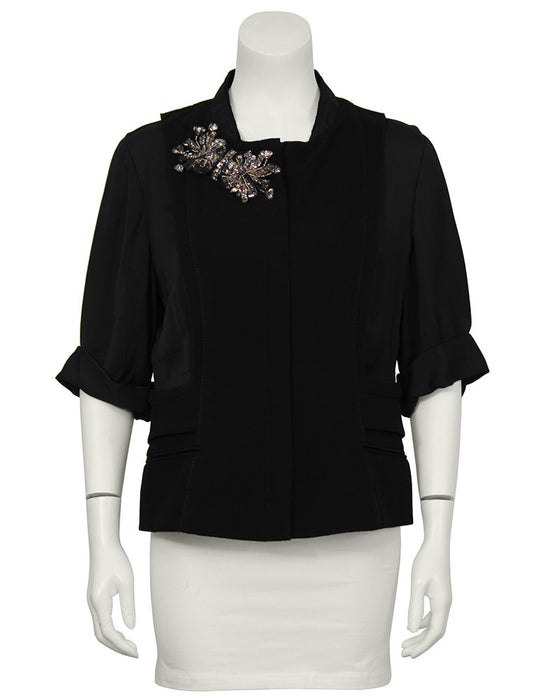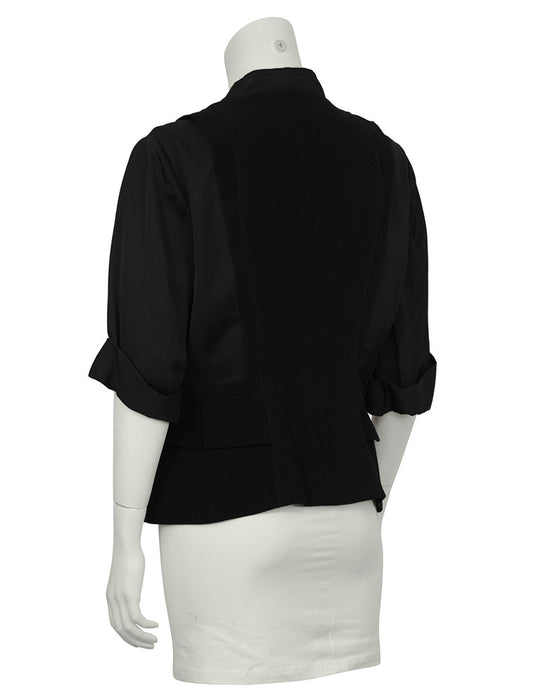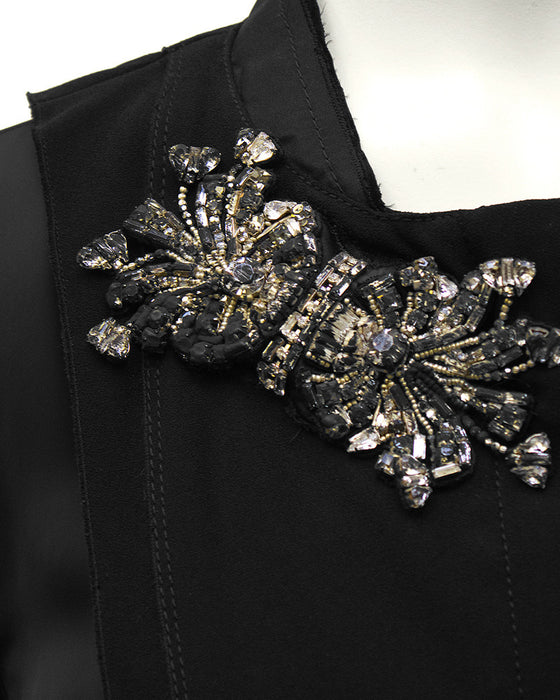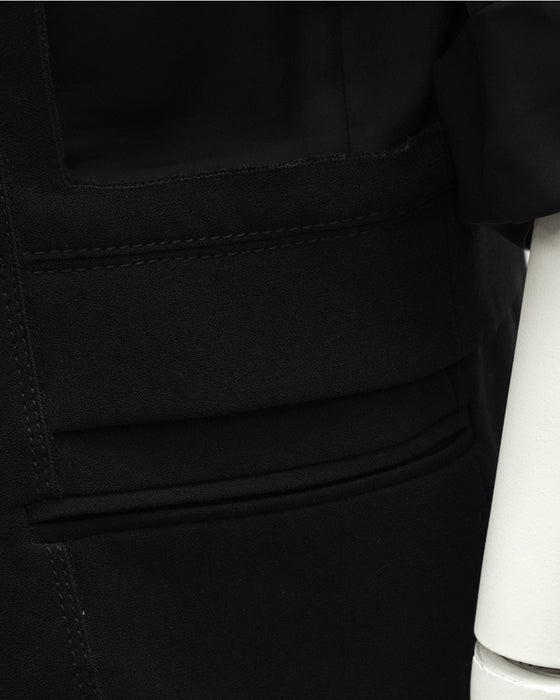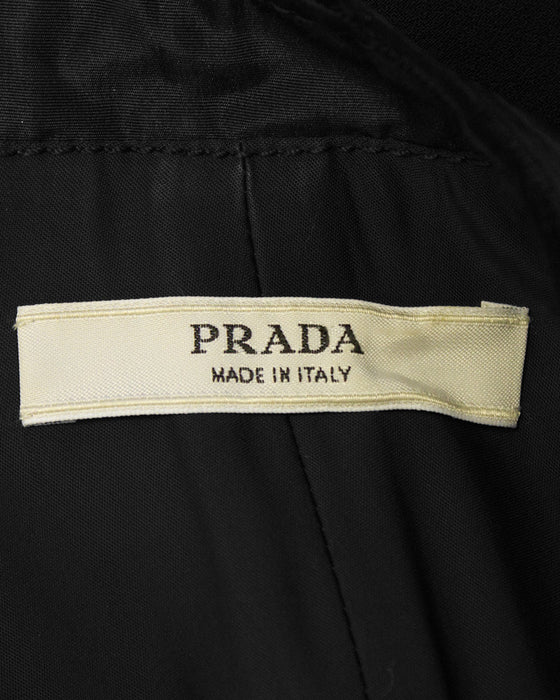 Black satin and wool Prada zip front jacket from the mid 2000's. The jacket features a black wool body and black silk 3/4 length sleeves with a folded cuff. The round neckline is accented with a silver and black rhinestone applique. The jacket is finished with two front slit pockets. In excellent condition. Fit likes a US 6-8.
Length 26" Bust 40" Waist 36" Hips 36"