Black and Cream Silk Taffeta Strapless Gown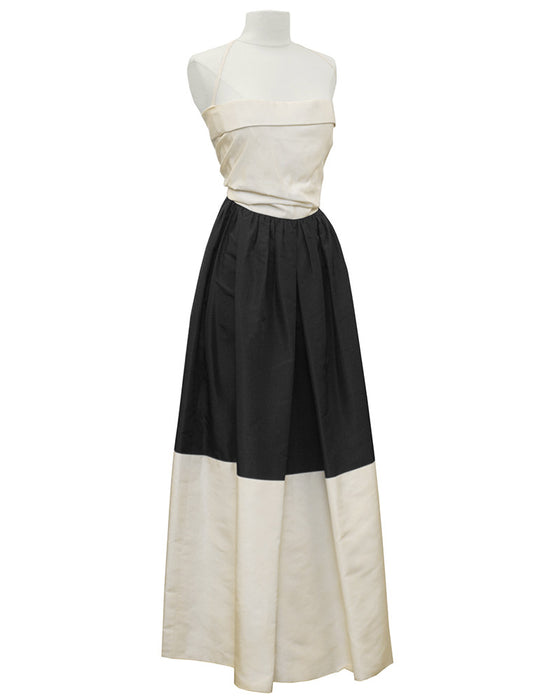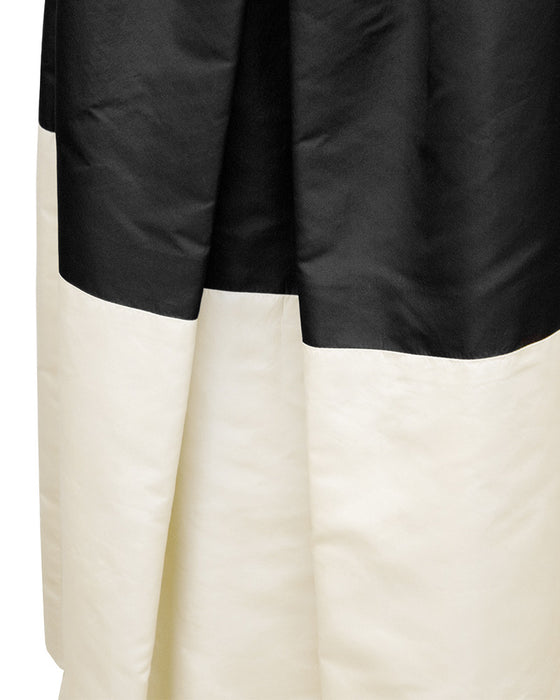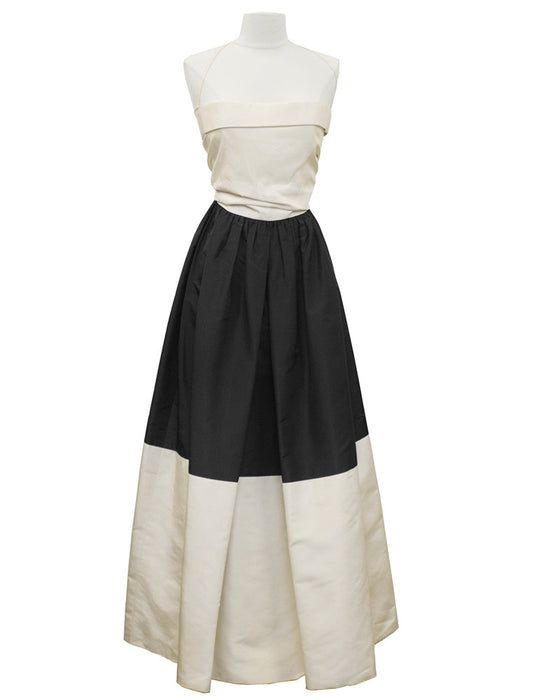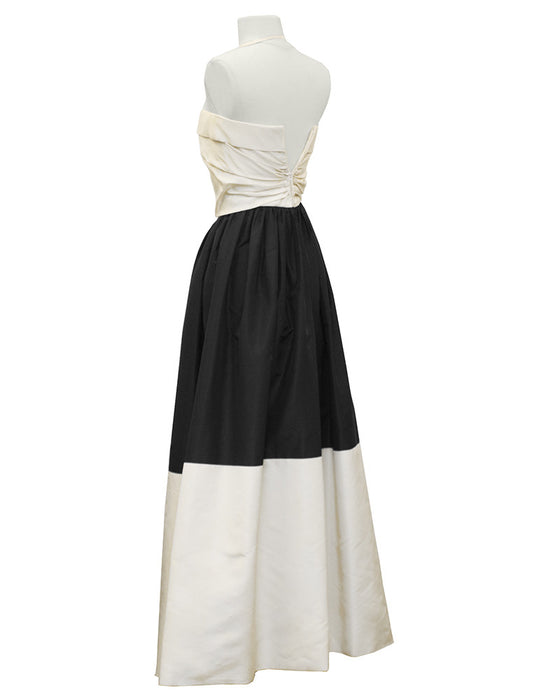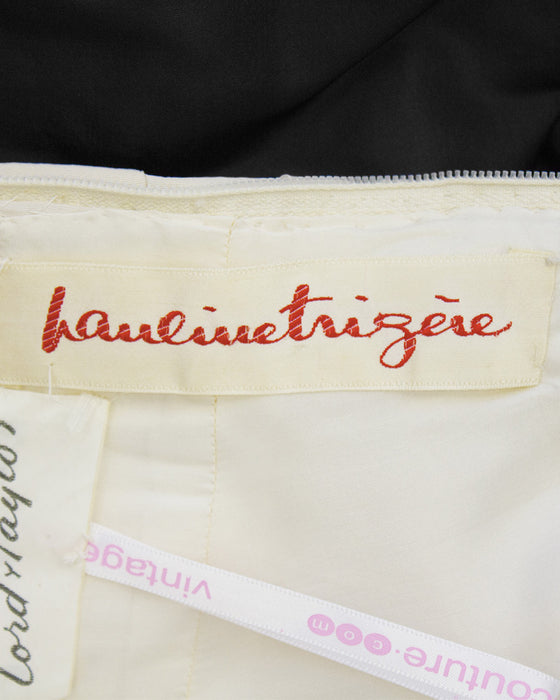 Elegant early 1960's black and cream silk taffeta strapless gown by Pauline Trigere. The gown is colorblocked with a cream bodice, black top skirt and cream hem. The top of the bodice has a single fold all around and there is a halter style strap sewn into the neckline that can be worn or tucked in. Ruching along the bodice and pleating at the top of the skirt. Hidden inseam pockets, Zips up the back. In excellent condition, fits like a US 0.

NOTE: the 3rd image depicts a V shaped back due to the small size of the dress, whereas in reality, it should be fully zipped up.
Length 50" Bust 32" Waist 24" Hips FULL