Black Velvet Cocktail Dress With Jersey Sash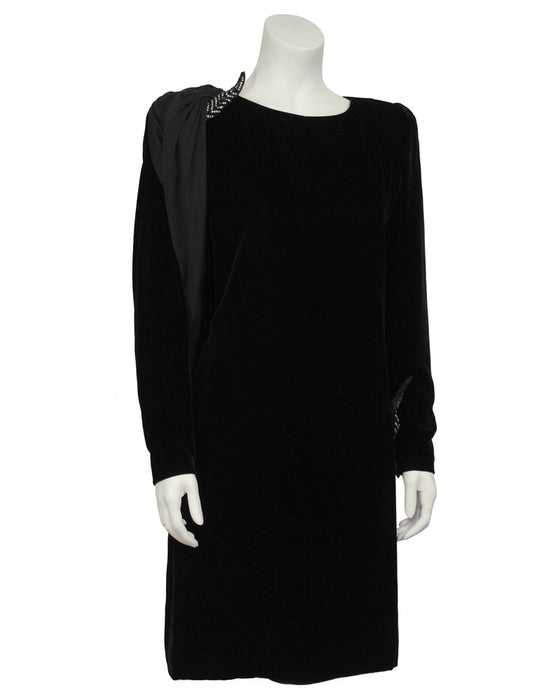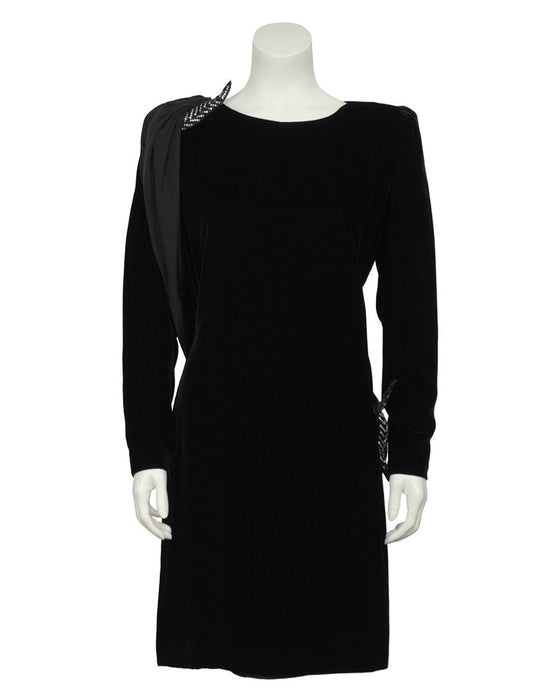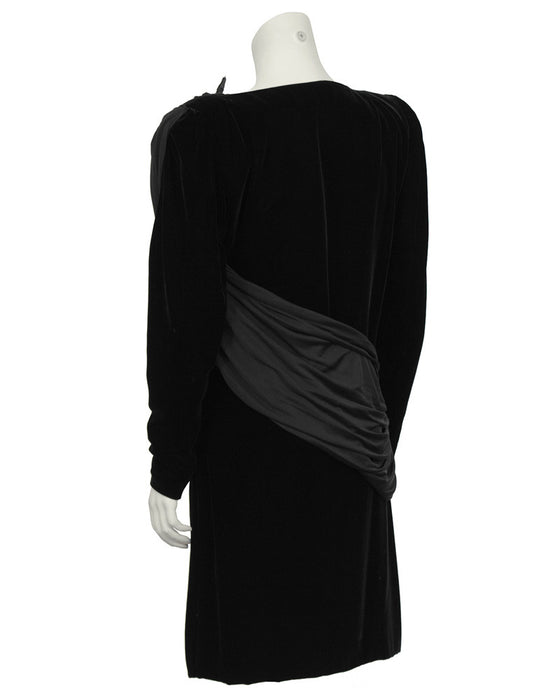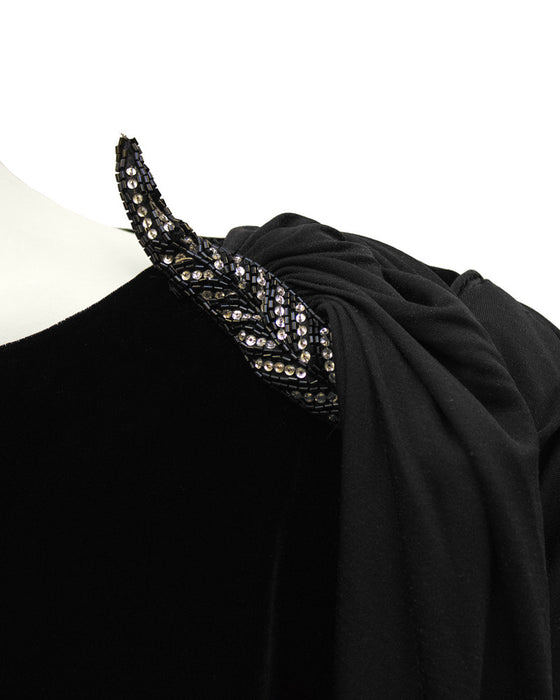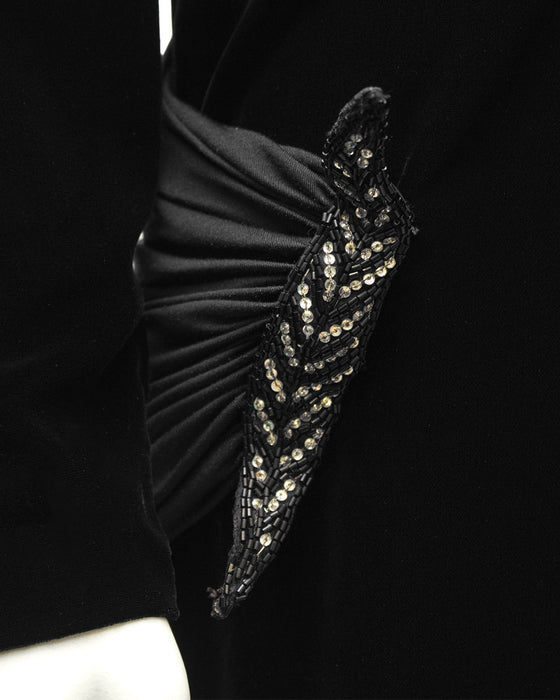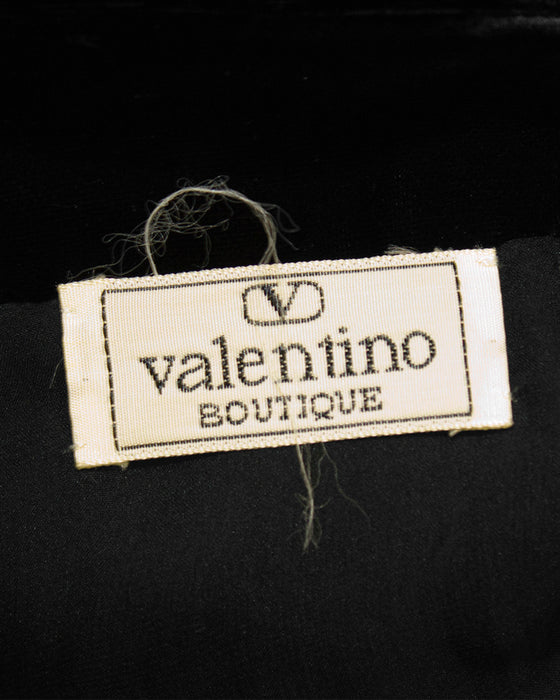 Long sleeve black velvet Valentino cocktail dress from the 1980's with a jersey sash detail. The dress has a boat style neckline, slight puffed shoulders and tapered sleeves with zippers at the wrists. The black jersey sash starts at the front of the left shoulder, runs down the side of the body, around the back and finishes on the right hip. Both ends are detailed with black and silver beaded  leaves. Zipper hidden on the left side from under the arm down to the hip. In excellent condition, fits like a US 4-6.
Length 37" | Bust 35" | Waist 32" | Hips 34"